TECHNOLOGY
FBI's Harder Among the New Team at Yonduur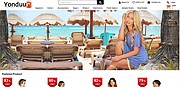 Frances Harder has a new gig. The founder and president of Fashion Business Inc., the fashion nonprofit that recently shuttered after nearly 20 years, has joined the board of advisors at Yonduur, an online marketplace for closeouts, overstock and excess inventory.
In addition to Harder, Yonduur's advisory board includes Deanna Hodges, the founder and head of operations and strategy at Yonduur; Abinesh Singh, founder of New Delhi, India–based Benevellient Technologies; Todd Hershberg, former president and chief marketing officer at digital-media consultancy Quantimark Marketing; and finance executive Philippos Athanasiades. Harder will assist with business development for Yonduur, while Singh will lead the company's programming, security and technology operations. Hershberg will oversee marketing, and Athanasiades will oversee finance. Hodges will continue as head of operations and strategy for Yonduur, which she founded in 2016 and officially launched earlier this year.
Yonduur operates as a platform for brands to move closeout inventory and overstock goods through a series of channels, including business-to-business, business-to-consumer and business to a range of charities.
"[Yonduur] allows brands to move dead goods out of their space and sell them through multiple channels simultaneously," Hodges said.
For example, a brand can list goods on Yonduur for sale through wholesale and retail channels at the same time. The site will only show wholesale prices and availability through the wholesale channel and inventory levels will be updated in real time.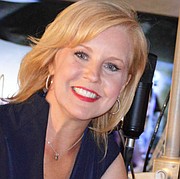 "When retailers and wholesalers and distributors and agents log in, they only see the [bulk] price and the quantity," Hodges said.
As consumers purchase items from the consumer side of the site, the inventory levels will be reflected on the wholesale side.
"If you're a distributor and you say, 'I can't do 100 T-shirts, but I can do 50,' you can make an offer to the company [for] 50 instead of 100. Or you can wait for the individual consumers to buy enough where it's down to 50. But you may miss out because somebody else may buy it," Hodges said.
There's also a charity component for brands that would rather donate the goods in exchange for a tax deduction, Hodges said. Companies can decide to donate to a number of philanthropic organizations including the Los Angeles Mission, Working Wardrobes, the Scottish Rites Center in San Francisco and Alexandria House.
"If you want to donate goods, you can look for something that's close to your heart," Hodges said. "We are always looking at new charities that could benefit from being a part of Yonduur. We will be adding new charities as we grow and see a fit."
In the company's latest development, Yonduur recently struck a deal with a distributor in Senegal, who will buy excess inventory by the pound.
"He is really a last step if you just want to move them super, super fast," Hodges said. "He takes containers to Senegal and distributes [the goods] in Africa. That opens another door for us to move goods that wouldn't normally be sold."
Logistics and fulfillment
Most goods sold on Yonduur will be warehoused and shipped from the company's warehouses in Southern California and New Jersey, which allows Hodges and her team to verify brand authenticity and inventory levels and provide fulfillment to wholesale customers and consumers. There is also a drop-ship option for brands that want to ship directly to the buyer, but Yonduur has a set of strict rules regarding fulfillment. Brands that miss two shipments are banned from the site, Hodges said.
"We never own the goods," she said. "We facilitate the marketing and sale of the goods. We provide a platform and we also provide logistics. Our goal is [for] you to forget about these goods. We're going to market them. You're going to collect the money."
Hodges got the idea for Yonduur after spending nearly 30 years in the apparel industry as a manufacturer of her own brands as well as private-label goods.
"I've worked in almost every capacity of this business," she said. "I've had my own brands. I've manufactured private label. I have physically run production. I have sourced everything. I have run my own warehouse."
Hodges said two challenges that affect every mass manufacturer are cash flow and inventory management.
"If you handle your inventory management, your cash flow doesn't take a hit because you're not sitting on goods. They're not aging out and turning into dead goods," she said.
But more often, the hectic pace of production can lead to overruns that take up valuable space in a company's warehouse.
"The season runs out and you shove a few boxes to the side and say, 'I'll deal with those later.' You're busy and it's not enough to really deal with at the moment," Hodges said. "The next thing you know, you have thousands of units taking up your warehouse space. You're paying a lot of money for these goods to sit there and age out."
Often the excess inventory includes a random assortment of styles, colors and sizes, making it harder to sell the goods through traditional closeout and off-price channels.
"One year, I ended up with 10,000 units like that," Hodges said. "There wasn't more than eight of any style, any color. I had five of this, three of that and one of that. What do you do with those goods?"
A manufacturer can try to sell excess inventory like this directly to their customers.
"Do you know how many warehouse sales I've had, how many sample sales I've had?" Hodges said. "But then you still have racks of samples left, duplicates and things that never ended up in the line. What do you do with that stuff? There's new samples and new duplicates coming in every two months. It piles up fast."
The off-price marketplace is also very competitive, Hodges said, with many off-price merchants preferring to work with just the top brands rather than smaller, indie brands with smaller quantities to closeout.
Hodges said a jobber friend of hers was recently approached by two well-known denim brands with 100,000 units to closeout. The jobber ended up taking the goods for $1 per piece, she said.
"They're going with the top of the top and everyone else is left behind—the indie brands, the people who have lower volumes of closeouts," Hodges said. "If you have one piece of something, you can put it up on Yonduur."
Consumer perks
On the consumer side of Yonduur, Hodges has created a $99-per-year VIP program that gives VIPs early access to flash sales and discounts on goods and shipping. There's also a stylist program to offer recommendations from among Yonduur's offerings. And there's a gift calendar to remind consumers to shop. The site will also recommend suggestions for birthday, anniversary or baby-shower gifts.
"We're starting with apparel, accessories and soft home goods," Hodges said. "But anything that's mass manufactured is going to have overstock."
Hodges said she's been approached to sell everything from furniture to real estate, neither of which Yonduur is currently prepared to handle, but the company is looking into it.
"It's basically for people that want to move goods really fast and they want to get some money out of it instead of sitting on it," she said.
For more information about Yonduur, visit www.yonduur.com.