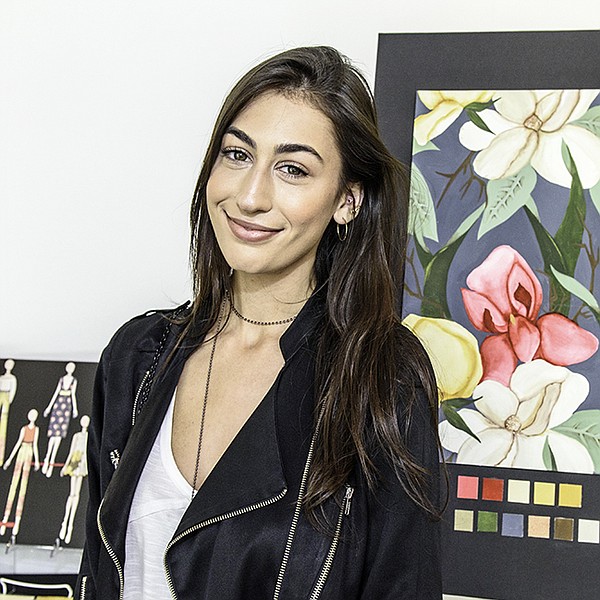 HANK POLA SCHOLARSHIP
Textile Design Winner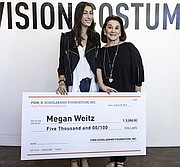 Megan Weitz, a textile design student at the Fashion Institute of Design & Merchandising, received the Hank Pola Scholarship at an Aug. 28 reception at the design school's FIDM Museum and Galleries in downtown Los Angeles.
The event was presided over by Ilse Metchek, president of the California Fashion Association. Metchek established the scholarship fund at FIDM four years ago in memory of her late husband, Hank Pola, who was a longtime member of Los Angeles' textile apparel community and past board member of the Textile Association of Los Angeles (TALA).
Pola's grandson Spencer Sherman presented Weitz with the award, noting that his grandfather was dedicated to helping young people in their careers in the fashion industry. Sherman thanked Toni Hohberg, FIDM founder and president, and the staff at FIDM for allowing the family to present the award in Pola's name, "which keeps his memory alive for us all."
Weitz, who is pursuing a bachelor of arts in design at FIDM, showed examples of her designs, including coordinating "Chinese Peony" floral patterns in soft pink and navy.