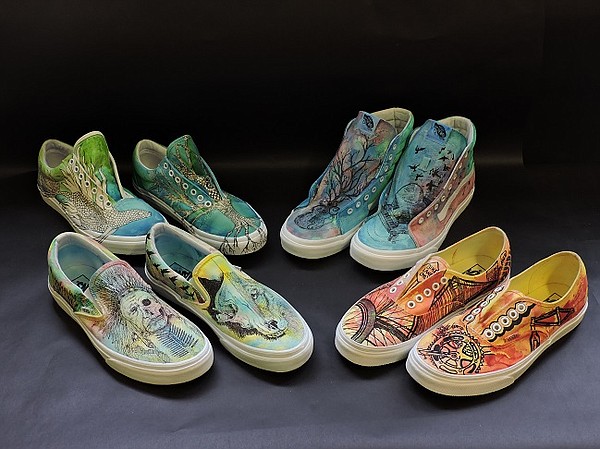 ART + FASHION
Vans Enlist High-School Art Students for Design Contest
Here's the challenge for high-school art students. Take a blank pair of Vans shoes and create something. Anything. Go wild.
The goal is to win a trip to Vans headquarters, where the top five finalists will present their projects and vie for the grand prize.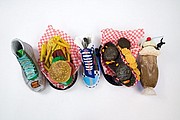 In its eighth annual Vans Custom Culture art competition, the Los Angeles shoe maker is asking high-school art teachers to sign up their classes in a competition to create the most artistic and inventive designs using blank Vans shoes as their canvas.
The grand prize is $50,000 towards the winning school's arts program. The four runner-up schools will each be rewarded $4,000.
The Vans Custom Culture art competition has grown from 326 schools in 2010 to an anticipated 3,000 high schools in the latest content.
Running through Feb. 10 at 5 p.m. (Pacific Time), high-school art teachers can register their students for the competition at the Vans Custom Culture website. Students will be provided with four pairs of blank Vans shoes, which they will re-imagine to represent four themes of the Vans' "Off the Wall" lifestyle: action sports, arts, music and local flavor.
Vans employees and an internal judging panel will assist in selecting the top 50 schools to be featured as semi-finalists. Those 50 schools will then be posted online for a public vote on the Vans Custom Culture website from April 26 to May 10, to help determine the top five schools.
The top five finalists will be awarded an all-expense paid trip to Los Angeles to showcase their designs to a panel of celebrity judges in partnership with the Laguna College of Art + Design, Americans for the Arts, and Blick Art Materials and Journeys.
This year, Vans Custom Culture will introduce a new component to the competition – Customs. Schools will be given the additional challenge of creating a design or pattern to match the theme, "Technology in Design." Even though Customs will be part of the overall submission, it will be judged and prized separately from the grand prize.
Vans will award the winning school for Customs with $5,000 towards its art program and up to 25 pairs of shoes featuring the newly designed custom print. The winner will be announced on May 5.
Last year, the winner was John P. Stevens High School for the students' diner-inspired designs.