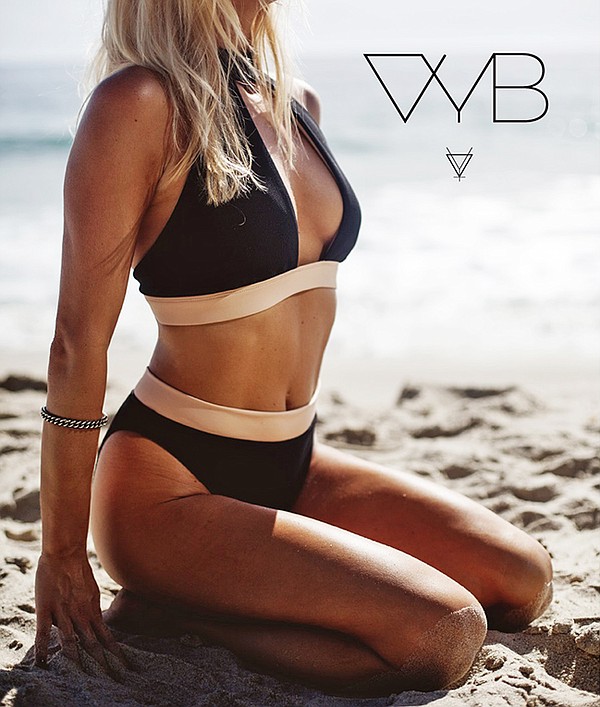 RAJ SWIM
Raj Swim Expands With New Brand and Top Executives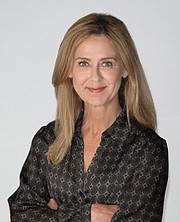 Raj Swim, the largest swimwear manufacturer in Orange County, Calif., started out the new year with a bang.
The 50-year-old bathing-suit manufacturer is launching a new swimwear line in March for the edgy millennial, has hired two new executives and is planning to open two new swimwear stores soon in Southern California.
The new president of Raj Swim is Brenda West, a swimwear veteran who was a founding partner at Manhattan Beachwear, where she worked for more than 25 years, most recently as president.
Also hired was Steven Brink, who comes on board as the new chief financial officer and chief operating officer. Most recently, he spent eight years at Not Your Daughter's Jeans, where he held similar titles. Prior to NYDJ, Brink was the CFO at Quiksilver Inc.
The two started work on Jan. 3. "They are both great additions," said Alex Bhathal, who runs the company with his sister, Lisa Bhathal Vogel.
"We've respected Brenda's achievements for many years as a competitor and couldn't be happier that she has joined team Raj," Lisa said.
Previously, Alex and Lisa shared the president's title. They vacated that position to hire West. They are now co–chief executive officers. "Lisa and I have been running the day-to-day operation for over 10 years, and we wanted to focus on the strategic opportunities to move the needle of the company," Alex said.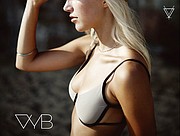 Already, expansion plans are in the works. In March, Raj Swim will test-market a new swimwear line called Vyb (pronounced "vibe"), designed for the "edgy millennial" looking to connect with a swimsuit label that hits all the trends. "The concept of Vyb is for the girl who constantly changes her mind," Alex said.
There will be several different looks to the label. There will be the rebel Vyb, the bohemian Vyb and the surf Vyb. The collection has one-pieces and two-pieces with retail pricing going from high to low. There will be tops that will sell for $70 to $90, but they can be paired with a $30 bikini bottom. "They can get a set for $90 to $120," Alex noted.
Different colorways go with each Vyb concept.
Along with a new brand, Raj Swim is expanding its Next label, the company's largest in-house brand, which encompasses activewear and swim segments at the same time. It is ideal for the woman who likes to do stand-up paddling, dive into the water, go to the gym or do yoga.
Pieces include sports bras, halter tops, bikini bottoms, swim shorts, pants and rash guards. "We are expanding Next with a younger capsule product as well as with a product that is true activewear," Alex said.
On the retail front, Raj Swim plans to add two new swimwear retail locations in the upcoming months to its six-store swimwear store chain called SwimSpot, which got off the ground in 2009.
Leases are being negotiated for outposts in Southern California, where most of the stores are located in cities such as Newport Beach, Glendale, Irvine and Thousand Oaks.
Raj Swim has also trimmed its swimwear licenses. Currently, the company is manufacturing swimwear for Nautica, Ella Moss, Splendid and Reef. It no longer makes swimwear for Oakley, Hurley or Juicy Couture. "We are focusing on brands that have the largest-profitable growth opportunity for us and the retailer," Alex said.
The company's in-house brands are Luxe by Lisa Vogel, Athena and Basta Surf Swimwear, a New York–based contemporary label acquired in 2014.
Raj Swim, which changed its name more than one year ago from Raj Manufacturing, was founded in 1967 by Raj and Marta Bhathal, parents to Lisa and Alex. They started a company that used to manufacture most of its swimwear out of its Tustin headquarters.
These days, 50 percent of Raj Swim's production is done in its two factories in Tustin and Santa Fe Springs, which employ 200 people, while the rest is made with California contractors as well as in factories in Mexico and Asia.
It was more than 10 years ago that Raj and Marta Bhathal turned over operation of the company to their children. The second generation is now getting ready to take it to another level. "Lisa and I have been working on a transformation and modernization plan for the last year and a half," Alex said. "We are focusing on accelerating the necessary changes to evolving the retail landscape of today and tomorrow, focusing on being digital and being more consumer-centric."