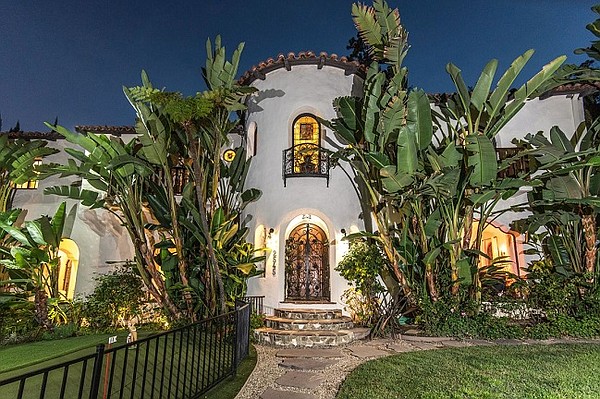 FASHION
Home of American Rag Owner Up for Sale
There's a touch of Marrakesh in the home that Mark Werts, founder and owner of American Rag Cie, is selling. Plenty of arched doorways, tall ceilings, floor-to-ceiling windows and stucco walls in this 1928-era house selling for $4.195 million.
Werts bought the house at 2545 N. Vermont Ave. in 2010 for $2.3 million and added some renovations to the nearly 6,000-square-foot residence. The place has a putting green, swimming pool, five bedrooms, four full baths and a Pepto-Bismol pink dining room that is pretty bright.
Werts is known for his Euro-centric store that opened in 1985 on La Brea Avenue and his partnership to produce the American Rag clothing label sold at Macy's.
If you want to tour the place, there is an open house scheduled for today, Jan. 31, from 11 a.m. to 2 p.m.