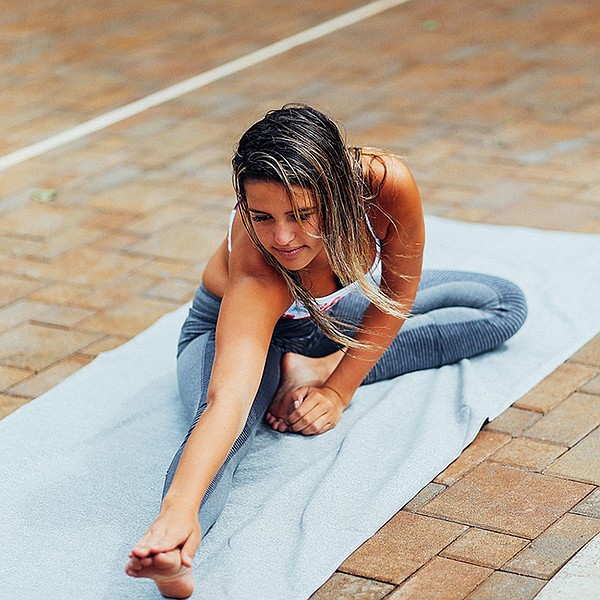 DOCK & BAY
Dock & Bay Dives Into Active With Eco-Friendly Collection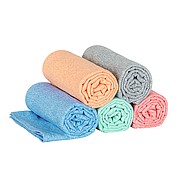 Lightweight, microfiber towel maker Dock & Bay has a new collection with a sustainable story behind it.
The company's Active Collection is made from a fabric that contains 30 percent recycled content made from plastic bottles. The new collection still features high-performance quick-dry features and follows the London-based company's clean, preppy aesthetic. Towels come in three sizes: small (40"x20"), large (63"x31") and extra large (78"x35"). Colors include rain-forest green, lagoon blue, mountain gray, dune orange and volcano red. Retail prices range from $19 to $30.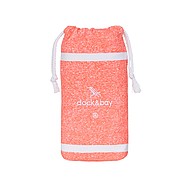 "We wanted to create a range of towels where the design really fit into the simplistic but high-end world of contemporary activewear," said Andy Jefferies, Dock & Bay cofounder. "Our goal was to reinvent towels that people commonly use during workouts with a clean design and luscious feel while doing our bit for the world by offering a more sustainable product."
Founded in 2015, Dock & Bay makes compact microfiber towels for water sports, outdoor activities and the active lifestyle.
For more information, please visit www.dockandbay.com.