SWIM/SURF
Waterwear Cruise 2018 Textile Trends
Photo Gallery
Stay Gold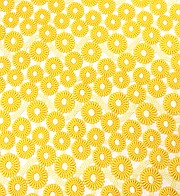 Swim textile designers go for the gold with warm, sunny shades for knits, laces and graphic prints.
Photo Gallery
Black & White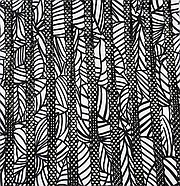 Sophisticated pairings of black and white work best with high-impact graphic patterns, classic stripes and nets.
Photo Gallery
In the Pink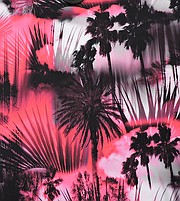 Textile designers are finding inspiration in all shades of pink—from warm cranberry to bright raspberry to sweet rose shades—for swimwear and cover-ups.
DIRECTORY
A Plus Fabrics Inc., (213) 746-1100, www.aplusfabricsusa.com
Fabric Selection Inc., (213) 747-6297, www.fabricselection.com
Friedmans Ltd., 0044 (0) 161 975 9002, www.friedmans.co.uk
Kalimo, (213) 628-3953, www.kalimo.com.br
Lyma International s.r.l., (212) 921-9770, www.lalame.com
MG Création, (212) 921-9770, www.lalame.com
NK Textile/Nipkow & Kobelt Inc., (949) 680-4743, www.nipkowkobelt.com
Pine Crest Fabrics, (800) 877-6487, www.pinecrestfabrics.com
Texollini, (310) 537-3400, www.texollini.com
Tiss et Teint, (323) 376-0625, www.jminternationalgroup.com
Tricots Liesse Inc., (818) 789- 0146, www.tricots-liesse.com
Vema Ricami, (323) 376-0625, www.jminternationalgroup.com
RELATED STORIES