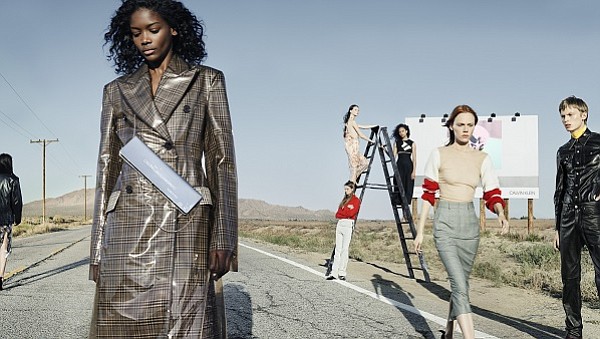 CK Heads West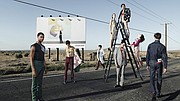 The California desert provided the backdrop for the Fall 2017 ad campaign for Calvin Klein. Shot by Willy Vanderperre, the campaign features models scattered across an empty highway in front of billboards from the company's previous ad campaign," American Classics." Days before the shoot, the company headed to the desert to erect the billboards, which feature works by well-known artists such as Andy Warhol.
The concept of the new campaign featuring echoes of the old one, was meant to be a "study in art and artifice, of the real and the imagined, the mannered world of high fashion combined with a sense of the everyday. Ultimately, the campaign explores the cinematic and romantic outsider's view of America, something of a dream world that has become concrete for Chief Creative Officer Raf Simons and Creative Director Pieter Mulier," according to the company.
The new campaign showcases pieces from the new collection—Simons' first since joining the company. The latest collection also introduces a new designer denim line, called "Calvin Klein Jeans Established 1978." Pieces in the denim line will feature an exclusive patch with the silhouette of Brooke Shields from her famous 1981 Calvin Klein Jeans ad shot by Richard Avedon.