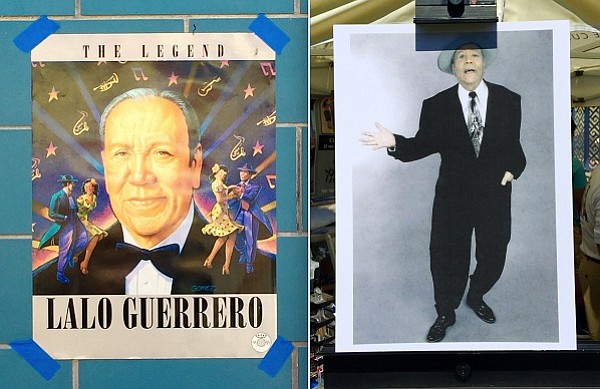 STYLE INSPIRATION
Lalopalooza at La Plaza de Cultura y Artes in DTLA
This past sunny, Sunday afternoon was the celebration for the 100th anniversary of the birth for Lalo Guerrero, famed Mexican American musician, composer and comic known as the "Father on Chicano Music." The July 23 event—titled "Lalopalooza"—was held at the beautiful, grassy courtyard of La Plaza Cultura y Artes museum across from Olvera Street in Downtown LA. It was the scene of live music, a fashion show, culinary and art workshops for the entire family. The event was hosted by Lalo's son Dan Guerrero.
The day's entertainment ranged from a Live DJ set of music inspired by Lalo Guerrero and mariachis from Linda Mexicanas to a fashion show from El Pachuco Zoots suits, based in Fullerton, Calif. Closing the event was the big band sounds of Montebello's The Wise Guys Big Band, lead by singer Frank Barajas who's voice sounds like Frank Sinatra's.
Guests enjoyed the music, fashions, food and vintage cars on display from the Zoot Suit era. There were plenty of souvenirs and gifts for purchase at the outside booths and in the museum store, The museum exhibits were open as well during the event.