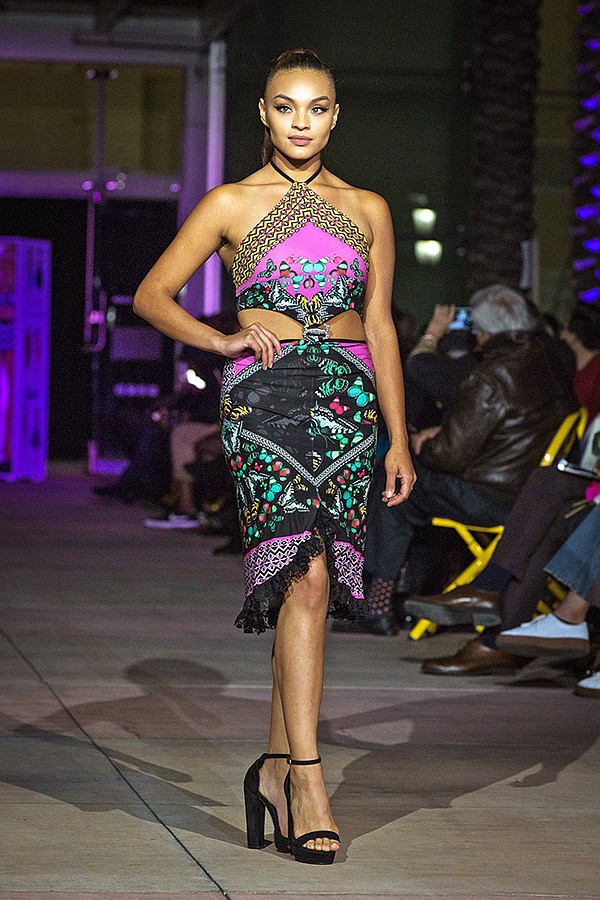 GOLD THIMBLE RUNWAY
L.A. Trade-Tech Lands $500,000 Gift, Department Chair Anderson Honored at Gold Thimble Runway Show
Photo Gallery
Los Angeles Trade-Technical College's Gold Thimble Fashion Show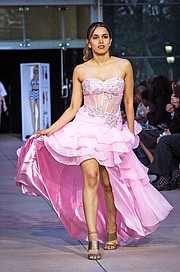 Los Angeles Trade-Technical College's Gold Thimble Fashion Show | May 26, 2017 | Los Angeles, CA | Photos by Nick Carranza
A full house of family, friends, educators and fashion fans turned out for Los Angeles Trade-Technical College's Gold Thimble Fashion Show, held on the grounds of the school's downtown Los Angeles campus on May 26.
At the event, LATTC received a $500,000 donation to the school's Design & Media Arts program from Gregory Annenberg Weingarten, the vice president and a director of the Annenberg Foundation, along with his wife, Regina. The funds will be used to help preserve and create an archival space for the LATTC Vintage Costume Collection, which includes vintage clothing and Hollywood costumes dating back to the 1920s. The Weingarten donation will also support a mural fund for the school's Sign Graphics Program and be used for LATTC's WebSlam outreach, a program that teaches HTML coding and Web design to students. The gift will also benefit the school's design and media arts programs.
On the runway, fashion design students showcased a range of apparel, including men's, women's and children's designs. This year's runway show theme was "Barbie," and models arrived on the runway via a Barbie doll box, created by faculty and students in LATTC's construction technology program.
There was also a denim challenge in which students were given two pairs of donated jeans and four days to create a new, original design. Brian Chavez won top prize for his trapeze-style dress made in a collage of patchwork denim.
Design & Media Arts department chair and Gold Thimble show director Carole Anderson was also honored for her work on behalf of the fashion program and the runway show, which she has been directing for 17 years.