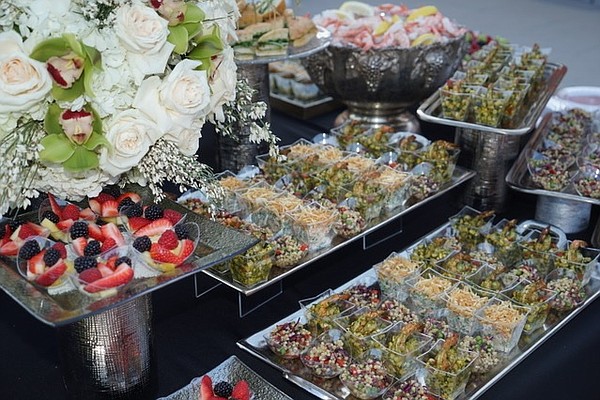 LOS ANGELES MARKET WEEK
Rooftop Party at the Gerry Building Draws a Crowd
Los Angeles Fashion Market Week is all about the upcoming season of clothes, but it is also a great time to party with those retailers who make things happen.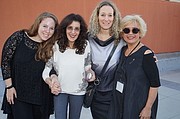 At the Gerry Building, everyone was in full party mode Monday night, the first night of Los Angeles Fashion Market, when Yael Edelist hosted a fancy fete on the building's rooftop where guests glimpsed a brilliant sunset. There was an incredible array of food, a talk about social media and the benefits of selling online, and a DJ to get people dancing.
Yael, who is the owner of the Roni Rebl showroom in New York, has been doing these parties during the Atelier trade show in Manhattan. So, while she was in Los Angeles to help rep the French line Lauren Vidal, which is also carried by the Arlene Henry Showroom at the Gerry Building, she thought it would be great to extend the party vibe to Los Angeles. The idea is to work but have fun and socialize after a long day of looking at clothes.
"We always get the same response," she said. "It's so good to be together. It is a real community gathering."
Retailers compared notes, talked about popular Fall colors and heard about what was trending better - dresses or skirts.
About 80 people showed up for the food, drink and a spin on the dance floor.