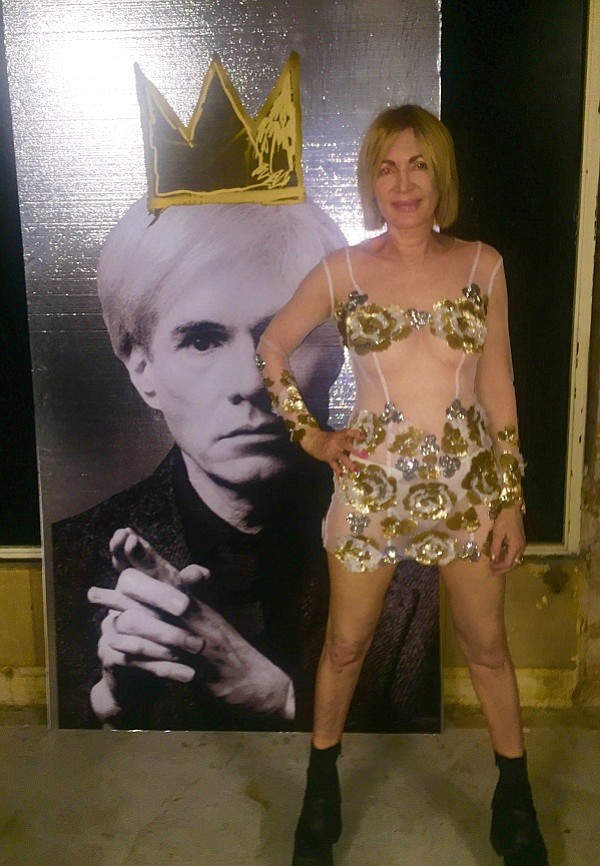 DTLA's Please Do Not Enter Hosts 'King & Queens'
Please Do Not Enter, the one-of-a-kind curated store in the heart of downtown L.A., presented the mixed media art of Karen Bystedt on March 9 at the store, located in the historical PacMutual building across from Pershing Square.
The opening-night reception for Bystedt's pop-up gallery, titled "Kings & Queens," drew a very fashionable, eclectic group of industry people including designers, artists, TV professionals and choreographers.
Bystedt came up with the "King & Queen" idea when she was given the opportunity to work with images of Jean-Michel Basquiat, the late street-art painter who collaborated with Andy Warhol. Bystedt created the narrative of putting Basquiat and Warhol together as "Pop Art King/Legends," crowning them both with Basquiat's signature crown to make them both Kings. Bystedt is the Queen, as she's known in the art world.
The exhibition also included other beautiful portraits by Bystedt featuring other subjects, including herself.
Guests at the opening-night reception were treated to an open bar featuring Courvosier cognac, sweet treats of crown-shaped cookies and music performance by WAV3POP. The building's historic architecture provided the perfect setting for the lucky opening-night attendees!