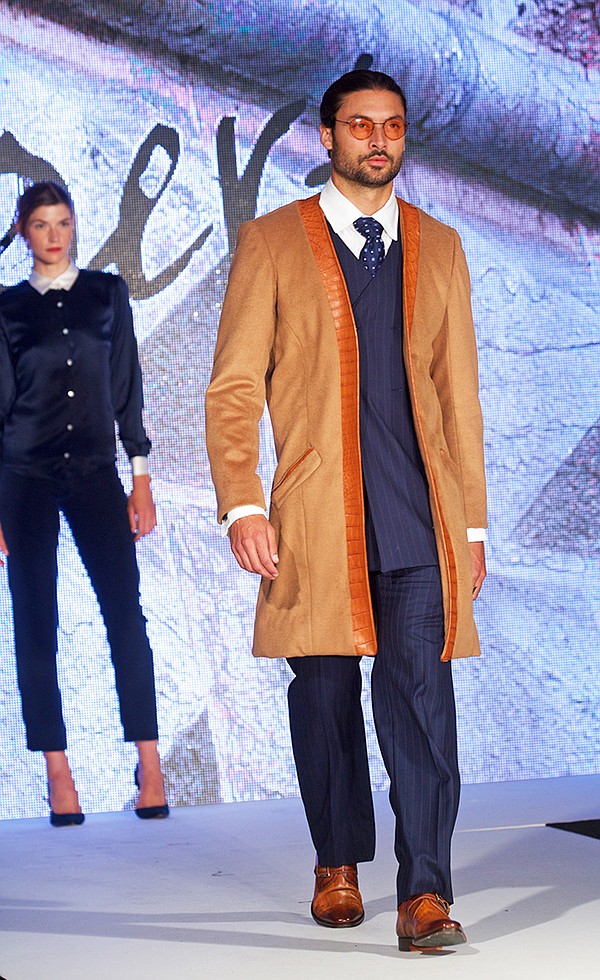 WOODBURY UNIVERSITY
Woodbury Celebrates Two Anniversaries on the Runway
Photo Gallery
Woodbury Celebrates Two Anniversaries on the Runway - Seniors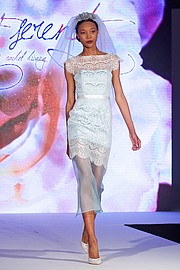 Senior Collections | Photos by Volker Corell
Photo Gallery
Woodbury Celebrates Two Anniversaries on the Runway - Juniors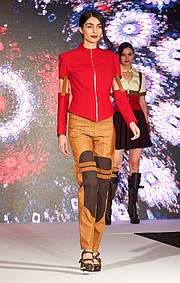 Junior Collections | Photos by Volker Corell
When fashion design students from Woodbury University presented their creations on the runway on April 30 at The Reef in downtown Los Angeles, the university, located in Burbank, Calif., was celebrating two anniversaries. Woodbury's fashion program was celebrating its 85th year and the school was celebrating its 53rd year hosting an annual fashion show.
Kicking off the runway show were pieces from Woodbury's Fashion Study Collection, an archive of 4,000 garments and accessories spanning from the 1800s to 20th-century designs by Christian Dior, Geoffrey Beene, Thierry Mugler, Yves Saint Laurent and Jean-Paul Gaultier.
The show included designs from several sophomore-class projects, including pieces inspired by the Bauhaus art movement as well as swimwear for women and men. Woodbury's Denim Class presented looks that took a tailored approach to the classic workwear fabric.
The junior class presented looks that ranged from separates and suitings to stylish streetwear and more-glamorous evening looks.
Kicking off Woodbury's senior collections was Emily Buelow, whose childrenswear designs were inspired by the "Emily the Strange" books. Buelow's whimsical designs also had a functional aspect. They were designed for children with cancer. The cozy and comfortable pieces also were designed to accommodate medical devices.
Ariana Nazarian's collection was inspired by her Armenian culture and featured handworked details "passed from generation to generation in my family." Nazarian mixed matte and shiny fabrications in a collection that featured styles that wrapped the body.
Lucy Ochoa hopes to design custom pieces for musicians and performers and took inspiration from music and the music scene for her men's and women's collection, which mixed tie-dye and bleach-dye fabrics with sequins and a luxe jacquard fabric. Her finale piece was a black and silver men's jacket embedded with LED lights that lit up when the model reached the end of the runway. Ochoa said designing the jacket was a challenge, but she wanted to create a dramatic performance piece.
Rachel Hwang created a bridal collection that added a touch of color, such as floral details on a tulle skirt or a pale-blue lining on a lace gown. Hwang included a few nontraditional silhouettes as well, including a jumpsuit with a tulle train and a two-piece style with pants in champagne satin.
Alejandra Rodriguez was inspired by her family's heritage. Her father is Mexican, her mother is Colombian and she is American. Her collection combined the silhouettes and color-blocked details of activewear with softer, draped pieces in hammered satin.
Haibert Keshishi's menswear pieces featured suitings in velvet trimmed in leather and used a chunky sweater knit for a tailored jacket. Keshishi's women's styles were also tailored but included some surprising details, such as a blue backless satin dress with a ruffled collar. Keshishi received the Judith Tamkin Fashion Award for most innovative senior collection from this year's honoree, beauty blogger Sazan Hendrix.