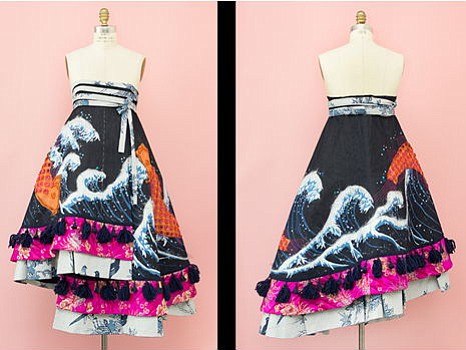 FASHION
The Auction Is On for Fashions Created by Otis' Students
Nearly 800 people showed up at the Beverly Hilton Hotel this last weekend for the annual student fashion show and benefit dinner held by the Otis College of Art and Design, the first professional art school in Los Angeles.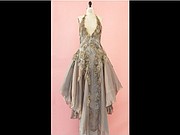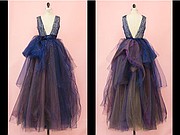 The lineup of fashion was amazing, particularly because the school calls in some heavy-hitting experts to mentor the junior and senior classes, who showed they can really knock it out of the park when it comes to creativity.
This year's mentors included two-time Academy Award-winning costume designer Albert Wolsky as well as Claire Pettibone, a 1989 Otis grad who now has her own bridal-gown label and a flagship store called The Castle (an historic structure on Beverly Boulevard built in 1928 in a late Gothic Revival and Romanesque style.) Other mentors included swimwear designer Red Carter, evening gown designer David Meister and British designer Zaid Affas.
Now these fabulous creations are up for auction on the Otis College of Art and Design website until 9 p.m. on May 12. The bidding has already started and continues to climb.
From May 15 to June 8, the students' fashions will be on display at Neiman Marcus in Beverly Hills.