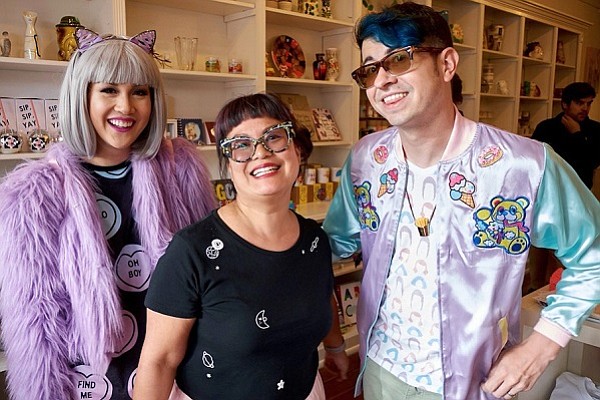 Celebrating Disney Artist Mary Blair
Mary Blair (1911-1978) was an American artist and animator whose work spanned four decades. A member of the California School of Watercolor, Blair quickly became known as an imaginative colorist and designer. She was best known for her work producing art and designs for The Walt Disney Company. Some of her most notable work was her color styling of the "It's a Small World" attraction at Disneyland and her "Little Golden Book" series for Disney.
On May 6, Leanna Lin's Wonderland boutique in Eagle Rock paid homage to the master artist in an event called "The Mary Blair Tribute Show: More Than Small Worlds." The event, curated by Supahcute, showcased a new generation of artists whose inspirations stem from the artwork of Mary Blair. Along with the amazing art on display, there was Mary Blair–themed face painting and a selfie/photo op moment with a Mary Blair–inspired backdrop created by Joe Salazar of Misha Lulu.
Some of the participating artists include Genevieve Santos, Crowded Teeth, Bored Inc., Cathy Zhang and Cameron Garland—to name a few. There is also plenty of unique merchandise for purchase from collectible art and artists, jewelry, T-shirts, curated vintage gifts and more.
The show runs through June 11. Leanna Lin's Wonderland is located at 5024 Eagle Rock Blvd. in Los Angeles