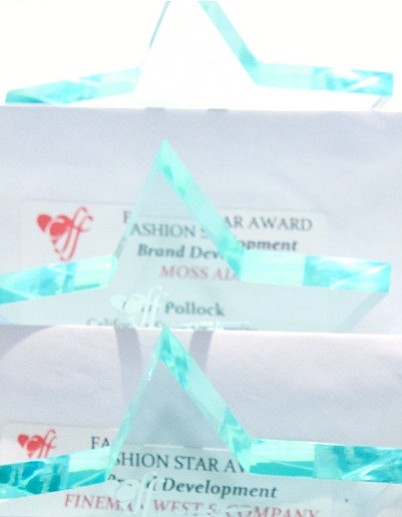 CFF & TALA
CFF, TALA Present Annual Scholarship Awards
Photo Gallery
CFF, TALA Present Annual Scholarship Awards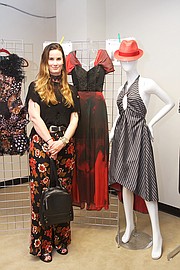 Photos by Volker Corell, Alison A. Nieder
The California Fashion Foundation, the philanthropic arm of the California Fashion Association, and the Textile Association of Los Angeles held their annual 2017 Scholarship Awards luncheon on April 27 at the California Market Center.
CFA Executive Director Ilse Metchek urged the students to take advantage of the opportunity to network with the apparel-industry leaders in attendance.
Students also received awards from the YMA Fashion Scholarship Fund Awards, which were presented by YMA FSF Executive Director Douglas Evans, who said his organization has partnered with 61 design schools around the country and annually presents $1.5 million in scholarship funds.
The event included a buffet lunch provide by STC-QST's Brian Weitman and the New Moon restaurant.
Pat Tabassi, the product-development manager of Los Angeles knit mill Design Knit, returned for a second year to speak with the students about her industry experience and the company's path to success as an LA business.
"Challenge motivates us to push beyond what is easy and gives us the opportunity to be partners in the community," she said. "We nurture our relationships with our clients and the community. That's what's important."
Jesse Dombrowiak, chief operating officer and cofounder of Indie Source, offered advice for students looking to launch the company's own line.
"There are countless opportunities out there—especially in Los Angeles," he said.
Many of the graduates at the event are now tasked with finding a job.
"Your first job will never be your last job. Every step is a learning experience," Metchek said, before introducing Tammy Chatkin, executive vice president of 24Seven Talent.
Chatkin told the graduates to "give it 150 percent," be prepared for interviews, send thank-you notes and find a mentor.
"Reach out to people you find interesting. Everybody is eager to tell their story," she said.
Henry Cherner, managing partner with enterprise resource planning software AIMS360, presented all the graduates with a certificate for an AIMS360 ERP course and invited all the students and instructors to the AIMS360 "Empowerment Day" event on May 16 at the Biltmore Hotel in downtown Los Angeles.
Fashion Institute of Design & Merchandising graduate Epic Hemmy Darbani was presented with the Betty Baumgardner Award for best use of textiles, an award named in honor of Betty Baumgardner, a Los Angeles Trade-Technical College patternmaking instructor and longtime supporter of TALA and the scholarship awards. Darbani's collection featured original prints inspired by her family's immigration from Iran.