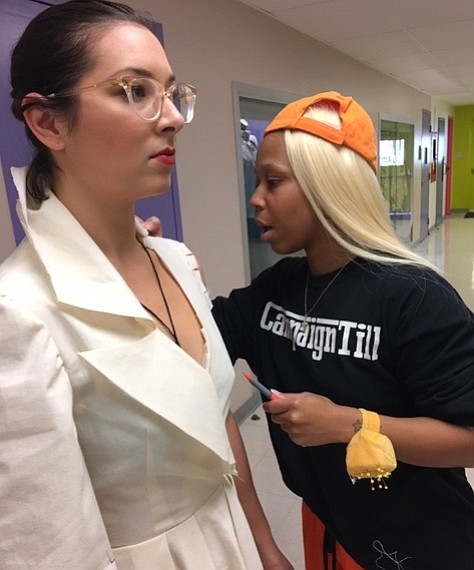 FASHION
Woodbury Students Design Outfits for Burbank Philharmonic
Music is the creative driver behind the fashions designed by Woodbury University's fashion design students for some of the Burbank Philharmonic Orchestra musicians.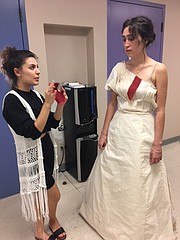 The inspiration for the gowns for three female musicians and a tuxedo for the conductor is the Romantic period when Beethoven and Mendelssohn were composing major pieces.
Students at the school in Burbank decided which colors to use for their designs by listening to the pieces that will be played at the orchestra's opening gala on Saturday (Nov.11) at the Ambassador Auditorium in Pasadena. On the program is Beethoven's Coriolan Overture, Op. 62, Vieuxtemps' Concerto No. 5 for violin and Mendelssohn's Symphony No. 4.
Students also had to study the instruments and the body movements needed to make sure the outfits allowed the musicians to play gracefully. Two of the musicians that will be wearing Woodbury-designed gowns are violinists and one plays the viola. The conductor will be wearing a Woodbury-designed three-piece tail-coat tuxedo, and a gown also was created for solo opera singer Emily Scott who will be performing in April.
This is the fourth time the fashion design students have worked with the orchestra to design special pieces for the musicians.