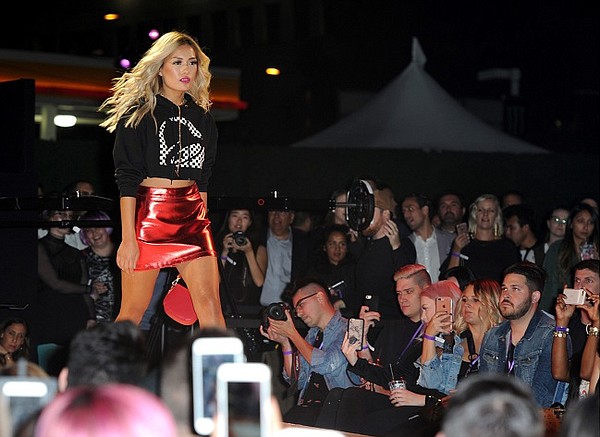 FAST FASHION
Forever 21 Teams Up With Taco Bell For New Collection
Fast-fashion retailer Forever 21 joined forces with fast-food purveyor Taco Bell to create a collection that featured all things Taco Bell, such as hot sauce graphics, purple anoraks and sytles with Taco Bell logos.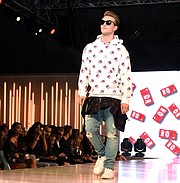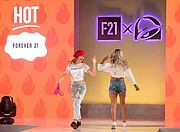 The collaboration was revealed in a downtown LA fashion show on Oct. 10, with the merchandise appearing in stores a day later.
Taco Bell has been on a creative marketing push after partnering with The Hundreds for a sock collection a few years ago. This summer, it opened up a Taco Bell flagship in Las Vegas for weddings that for $600 gets you a ceremony in the chapel inside the restaurant with an ordained officiant, a private area for a reception for up to 15 people and custom merchandise that includes a sauce packet garter and bow tie, "Just Married" T-shirts for the bride and groom, Taco Bell branded champagne flutes and a Taco 12 pack filled with tacos and a Cinnabon Delights cake for dessert.
For the runway fashion presentation, silhouettes featured tops, bodysuits and cropped hoodies for women and sweatshirts, hoodies and anorak jackets with iconic illustrations for men.
Taco Bell seems to following a path paved by KFC. Or Jeremy Scott for Moscino back in 2014, when he was inspired by a certain well-known fast-food chain. Food for thought—or fashion.