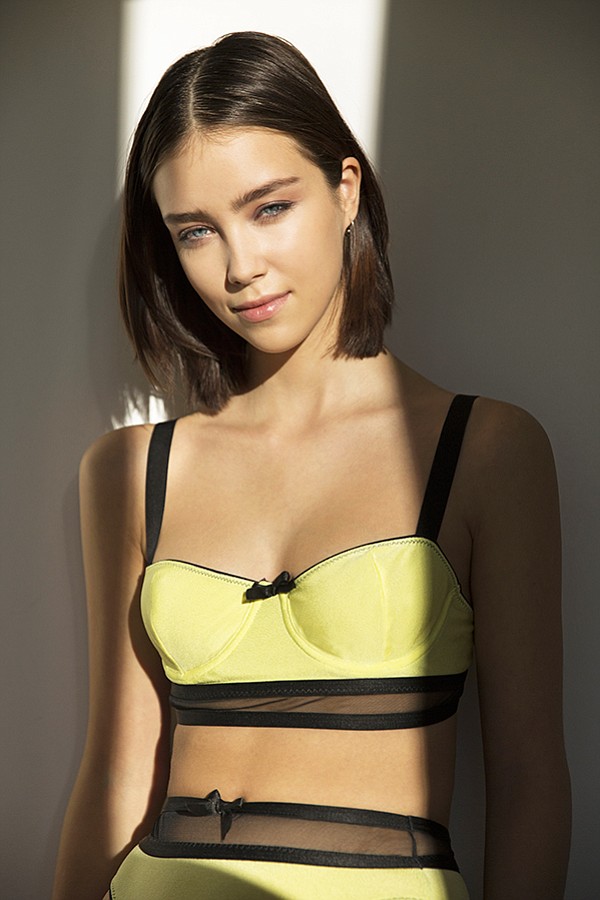 TEXTILES
Eastman's Newest Cellulosic Blends Sustainability and Comfort in an Easy-Care Fiber
Kingsport, Tenn.–based Eastman has been making cellulosic fiber for decades, but its newest product tweaks the formula to offer a sustainable fiber with easy-care attributes.
Eastman officially launched Naia earlier this year at the Interfilière trade show in New York. The cellulosic-based fiber and yarns are made using a "near-closed loop" process using a spinning agent that is recycled, resulting in very little effluent.
"We recycle all the materials we use to make or spin the fiber," said Jeroen Jacobs, Eastman's global director for textiles.
The fiber is made from wood pulp from fast-growing pine and eucalyptus trees sourced from certified forests.
"We make sure we're not using pulp that contains any endangered or ancient species and [the trees are subject to] the established certification process," Jacobs said. "Pine trees and eucalyptus trees are very fast-growing trees, so they're easily replaceable in the forest. We're not taking trees that take 50 or 100 or several hundred years to grow."
Eastman has been making cellulosic fibers for nearly 80 years in Tennessee, Jacobs said. Eastman's acetate fibers were successful in the fashion market, but there were some drawbacks. Many of the fabrics had to be dry-cleaned to maintain colorfastness and prevent shrinkage. The company saw an opportunity to reformulate and upgrade its acetate yarns as well as change the processes used to dye and finish the fibers and yarns. The result is Naia.
"You can now have a material that can be made into a garment that is sustainable and can also be washed in a washing machine without worrying about washing the colors out or shrinking the garment," Jacobs said. "The beauty of Naia is it is very comfortable and has a soft feeling as well as inherent moisture management. You don't have to apply any finishes to get that moisture management or the fast-drying [properties]. At the same time, it has a very luxurious appearance. It has a silklike appearance with [similar] drape and luster."
Although Eastman launched Naia to the intimate-apparel market at Interfilière, the company sees applications for the fiber throughout the fashion apparel market.
"It has a wide versatility in terms of the substrate as well as the designs that you can come up with," Jacobs said. "You can do knits, wovens, velvets. You can do texturized yarns. You can do twisted materials, which gives you a crepe-like appearance on the fabric."
The fiber and yarns take colors well, and Naia can be used alone or blended with other fibers. Jacobs said Naia is a thermoplastic material, which means mills can apply heat to the fabric to change its appearance and give the final fabric a leather look. One North American mill is testing the process with a fabric for leggings.
Eastman is working with brands and mills to educate both ends of the market on the attributes and characteristics of Naia. The company is working with several West Coast mills and brands, including some in the activewear market.
"The fact that we have this natural comfort is very appealing to some leading brands in the yoga market," Jacobs said.
For more information, visit naia.eastman.com.