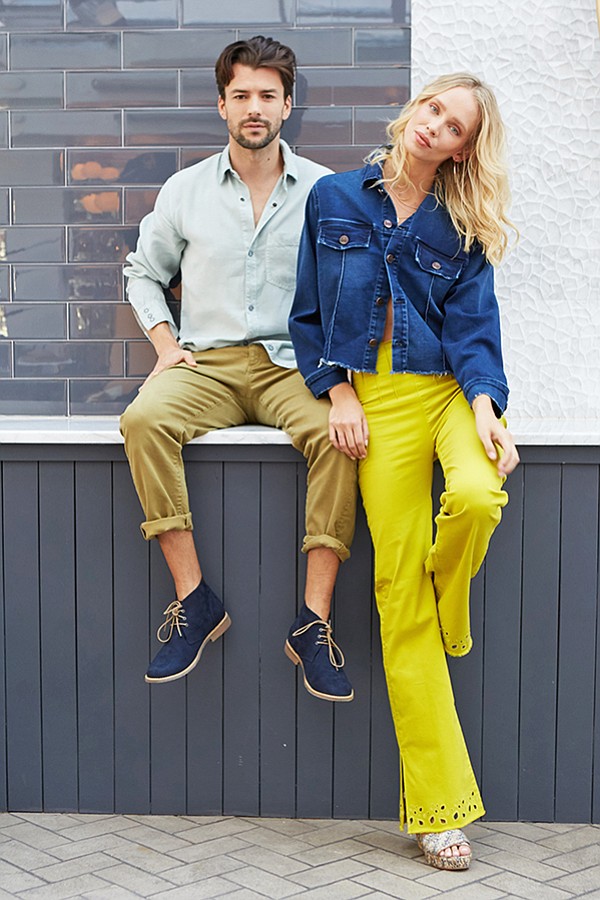 TEXTILE
Goldschmied Introduces Denim Capsule Made with Lenzing Refibra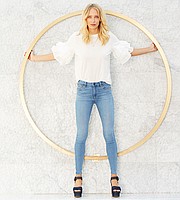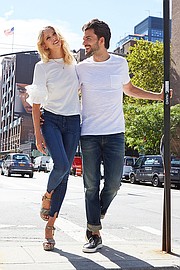 At the Oct. 25–26 run of Kingpins Amsterdam, denim designer Adriano Goldschmied introduced a denim capsule collection made with Refibra, a newly launched fiber developed by Lenzing AG, the makers of Tencel.
Refibra is a cellulosic fiber made from chemically recycled material that includes post-industrial cotton scraps and wood. Dubbed as "the new generation of Tencel," Refibra is Recycled Claim Standard–certified and is made using a process that allows companies to identify the Refibra fiber in a finished garment.
Goldschmied designed the new Refibra capsule using denim from several global denim mills: Textil Santanderina (Spain), Advance Denim (China), Artistic Milliners (Pakistan), Blue Diamond (China),Candiani (Italy), Orta (Turkey) and Tejidos Royo (Spain). Goldschmied also used knitted fabric from Hallotex (Spain). The capsule collection was designed, produced and laundered in Los Angeles by Goldschmied's Genious Group.
Goldschmied has been designing denim since 1972, and he has been working with Tencel since the 1990s, when he launched AGoldE.
"Tencel fibers, in general, have been part of my work and the innovation that I bring into design," Goldschmied said in a Lenzing statement. "Now Tencel fiber is evolving to take a new level of sustainability with Refibra fibers. We need to open the minds of designers with sustainable innovations like this."
Refibra and the capsule collection represent a commitment by Goldschmied and Lenzing to sustainable production, said Tricia Carey, Lenzing's director of global business development for denim, in a company statement.
"With the environmental challenges we are facing globally, Refibra fibers are one step toward reducing waste," she said. "Adriano has long been an advocate for product development in the denim industry with less impact on the environment without compromising consumer demand for comfort and fashion. Working with Adriano and the Genious Group to develop this capsule in Los Angeles provides a remarkable entry of a new sustainable innovation into the denim market."
The capsule collection features 15 women's and men's styles. The pieces debuted at Kingpins Amsterdam and will be available at Lenzing's regional offices.
Photos by Richard Cordero for Lenzing.