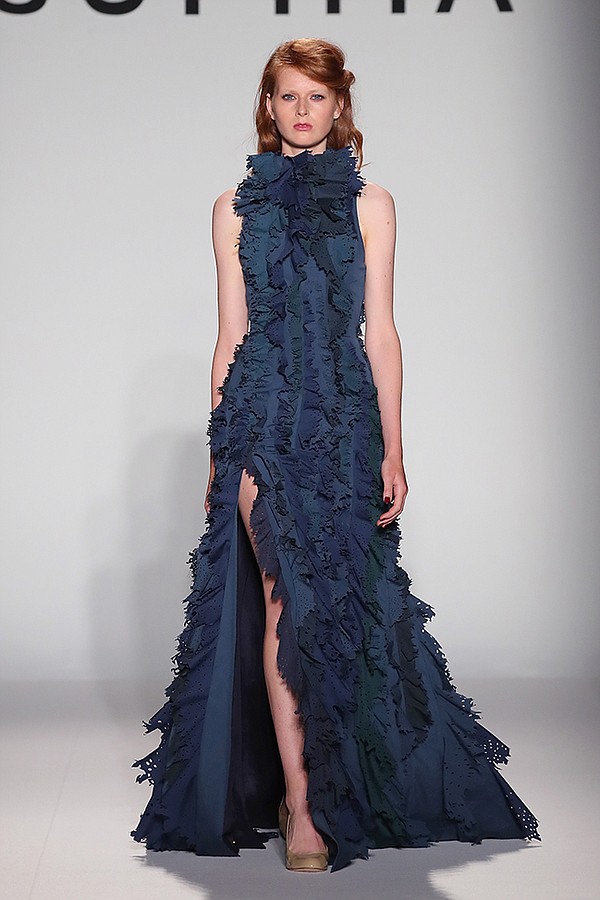 SUPIMA DESIGN COMPETITION
Top Fashion Student Grads Walk Down the Runway at Supima Design Competition
Photo Gallery
Top Fashion Student Grads Walk Down the Runway at Supima Design Competition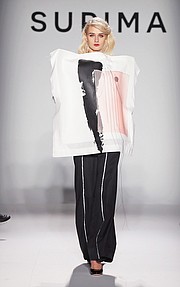 Photos courtesy of Getty Images
The idea behind the fashion show was this: Recent graduates from seven fashion design schools across the United States were given the assignment to take Supima cotton fabric and whip up capsule collections of women's eveningwear for Supima's 10th annual design competition, seen on the runway in New York on Sept. 7.
The winner was Alyssa Wardrop from the Fashion Institute of Technology. She received a $10,000 check from Supima to help start her design career. Wardrop is also presenting her collection on Sept. 26 during Paris Fashion Week.
Other student participants were Elizabeth "Nancy" Hennessey from the Fashion Institute of Design & Merchandising, Abigail Griswold from the Rhode Island School of Design, Alexandra Pijut from the Savannah College of Art and Design, Lela Thompson from Drexel University, Margaret Kwon from Parsons The New School and Sarah Johnson from Kent State University.
Started in 2008, the Supima Design Competition was created to give runway exposure to emerging talent and was modeled on the legendary 1954 Wool Secretariat competition, which launched the careers of young designers Yves St. Laurent and Karl Lagerfeld.