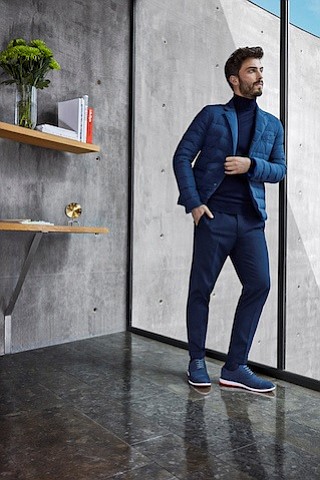 FASHION
LA-Owned SWIMS Adds to Men's Collection for Fall
A few years ago, Differential Brands Group in Los Angeles bought the Scandinavian label SWIMS, which set out in 2006 to build a better rubber boot.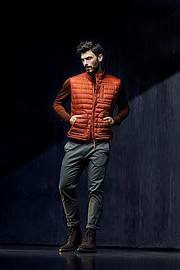 Since acquiring the company, Differential has made it its goal to expand its offerings, seen in its Fall 2018 "Motion" collection, which has more contemporary outerwear looks for men.
What impressed us about the new additions was an insulated blazer that kind of looks like a quilted coat but in a blazer form. It is very stylish. Other looks include outerwear vests that also are handsome as well as a slim-fitting, waterproof car coat.
Differential Brands' other labels are Hudson and Robert Graham.