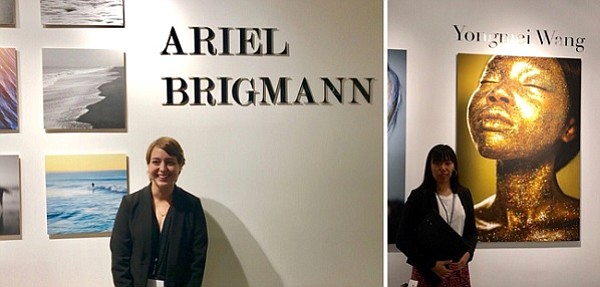 ART AND FASHION
ArtCenter Students Showcase Their Photographic Works
Students at the ArtCenter College of Design in Pasadena showcased their latest works at the recent summer 2018 grad show for the photography and imaging department.
Held at the Pasadena Convention Center, the event brought together all the design departments under one roof, which was a change from the usual on-campus showcases.
The summer semester had seven graduates in the show who presented a variety of genres in their works, ranging from automobiles to fine-art photography.
Ariel Brigmann, who shot with digital and film, is a lifestyle photographer. Her love of water and the ocean are key elements in her images.
Katie Caldwell, a native Angeleno, is also a lover of the ocean. Her fine-art photography captures her obsession of living by the ocean through seascapes and her surfing.
Regina Doland was one of the more fashion-oriented photographers. Her love for wardrobe and styling her own shoots makes her feel more connected with her finished products.
Boston native Sean Kilmurray's commercial and product photography are vivid images, detailed to perfection. His automobile photography came complete with a video commercial presentation, worthy of a Dior campaign.
Trenton Lessett considers his work as fine art, with personal story telling being a strong influence. He loves to build a relationship with his subjects, taking the outcome into a deeper meaning.
Beijing native Rose Wang had a great presentation of portraits and lifestyle fashion photography. She said she feels accomplished with her work when she connects personally with her subjects.
Jesse Zheng, also from China, had a photo-illustration presentation. Calling himself a gamer, he likes his images to feel like another world when you see them for the first time.