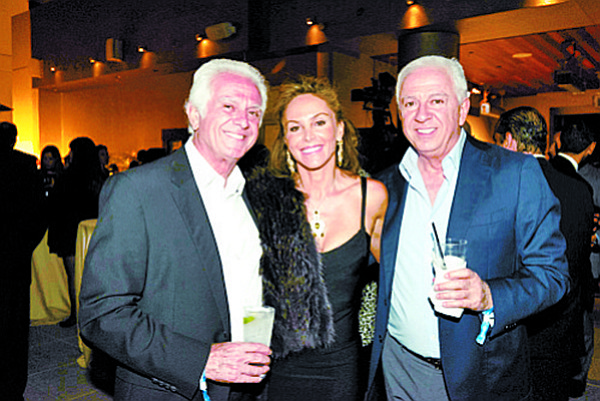 MARCIANO STEPS DOWN
Guess Chairman Stepping Down During Investigation of Sexual-Harassment Accusations
Paul Marciano, a cofounder of Guess? Inc. and the Los Angeles company's chairman and chief creative officer, is taking a leave from his day-to-day duties while an investigation is being conducted following sexual-harassment accusations by model Kate Upton.
It was announced on Feb. 20 that Marciano will relinquish his day-to-day responsibilities on an unpaid basis while the investigation is being conducted.
"I have pledged my full cooperation to the company, and I have the utmost confidence in our CEO, Victor Herrero, to continue leading the company during this time," Marciano said in a statement. Marciano was the chief executive until 2015.
On Feb. 7, the company's board of directors formed a special committee with two independent directors to oversee an ongoing investigation into recent allegations by Upton of improper conduct by Marciano. Marciano denies the accusations. The investigation is being conducted by the law firm of O'Melveny & Myers, and the special committee has retained the law firm of Glaser Weil.
On Jan. 31, supermodel Kate Upton posted accusations against Marciano, saying he abused his power at the denim and fashion company where she once modeled.
"It's disappointing that such an iconic women's brand @GUESS is still empowering Paul Marciano as their creative director," she posted on her Twitter and Instagram accounts. She ended the post with the hash tag #MeToo, the movement demanding that powerful men in the media and politics answer to sexual-harassment accusations.
Later she posted another tweet. "He shouldn't be allowed to use his power in the industry to sexually and emotionally harass women," she wrote.
Upton gave no further explanation of her grievances. Upton worked as the advertising face of Guess from 2010 through 2011.