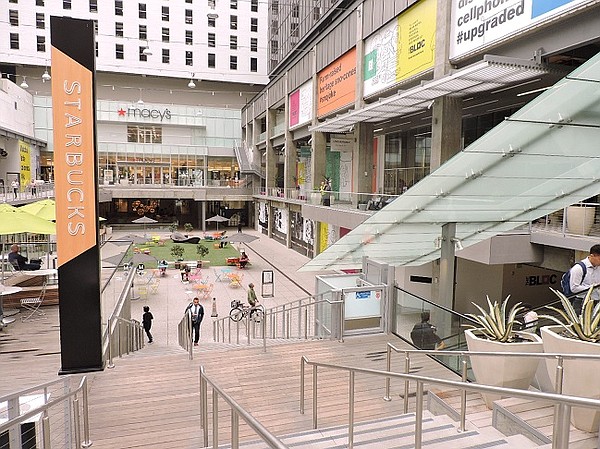 RETAIL
Nordstrom Local Coming to The Bloc in DTLA
First it was Uniqlo taking up two floors in the newly remodeled downtown Los Angeles shopping center known as The Bloc.
Now there is word that Nordstrom Local will be setting up shop near the entrance to the 33-story office building, which is part of The Bloc. Apparently Nordstrom Local has signed a lease to occupy the ground level of the outdoor shopping center, taking up 2,200 square feet of space.
Nordstrom Local is Nordstrom's newest take on retail. It is a much smaller space and carries no merchandise. But salespeople can order merchandise online for customers who visit the shop. Also, when consumers shop at Nordstrom.com, they can select a feature called "Shop Your Store," which gives them goods from a dedicated pool of inventory available to them when they drop by Nordstrom Local.
This retail concept first appeared in Los Angeles last year when a Nordstrom Local opened on Melrose Place. Apparently it was successful enough to plan two more locations in Los Angeles.
The upcoming Nordstrom Local is only a few blocks away from a relatively new Nordstrom Rack, located at Figat7th.