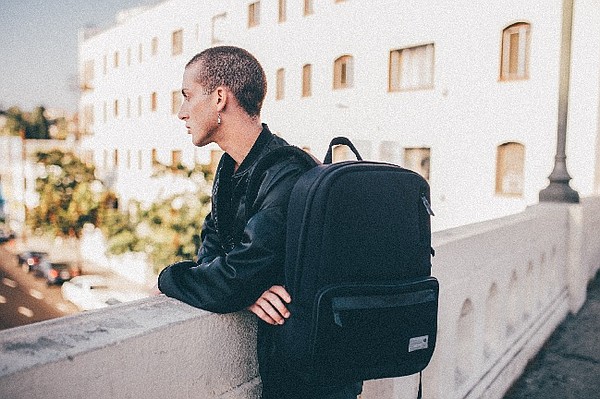 RETAIL
Hex Closes Downtown LA Store
After two years in what could be considered the most compact flagship store around, Hex at the end of June shuttered its 300-square-foot space at 804 S. Broadway, located in a carved-out spot at the historic Tower Theatre where an Apple store is still rumored to be coming.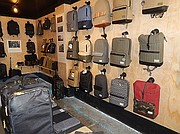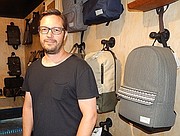 Hex sells tech accessories including contemporary backpacks, computer carrying cases, convertible totes, smartphone cases and sneaker duffel bags.
Hex co-founder Trent Valladares opened his one-and-only store in June 2016 to reach out to customers who normally shop for his products online. Despite its mini footprint, the store did hold events showcasing new products. Much of the crowd spilled out onto the sidewalk.
But with Apple coming into the Tower Theatre building in the near future, Valladares said he was given a 28-day notice that he would have to move out of his corner spot. "It all came up pretty fast," he said, noting he had a flexible lease and knew that an Apple store might put a crimp on his retail ambitions.
Last week, he said, he was walking the downtown area to scout new locations.
Valladares has been in the accessories business for a while. His family has owned August Accessories in Oxnard, Calif., for 26 years. In 2010, Valladares joined forces with his brother-in-law, Dan Maravilla, to start Hex, whose goal was to create timeless products for modern living. Their backpacks and other goods are featured in artistic photos taken in out-of-the-way spots around the world.