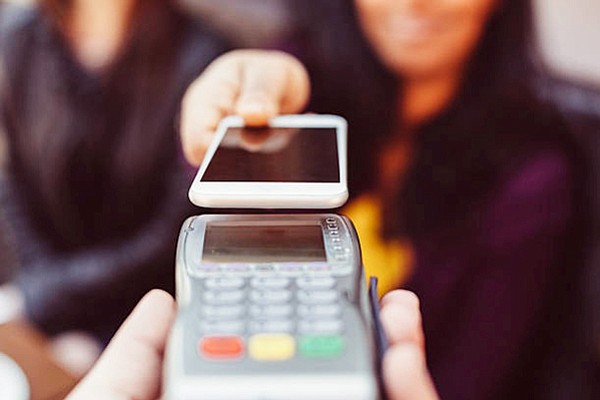 SMART FRICTIONLESS SHOPPING
Taking the Friction Out of Shopping
"Frictionless shopping" is a broad topic that can encompass the entire shopping experience, from finding items and receiving personalized promos to checking out using mobile payments and loyalty points.
It removes non-value tasks and puts the consumer in control. Imagine eliminating all non-value tasks during shopping such as the need to carry coupons, loyalty cards and credit cards.
The new generations, specifically millennials and Generation Z, carry their smart devices and manage their daily lives via their phones. They may never even carry a credit card. Why should they when they can store it all in their Mobile Wallet? A customer can look for an item on his or her smart device and select it and pay for it with loyalty points, coupons or credit cards all stored on a phone. Shoppers can even grab their own shopping bag if shopping in-store. Now that's frictionless!
Retailers must deliver the frictionless experience to meet today's connected consumer. Every shopper wants some form of frictionless shopping, but the new generations, which make up close to 50 percent of the total shopping population, expect it all—instantaneous answers, items available across the supply chain, accepting all forms of mobile payments and all while securing their personal data. It's quite the challenge for many retailers.
Consumers can find items to purchase either online or in-store, see new trends and review products, but many retailers are behind in delivering frictionless payments in-store. If personal data and payments can be streamlined online, the expectation is that the same should be offered in-store as well. Payments must be a one-step click and provide security for the consumer.
This is the most critical step for the in-store experience, where retailers have made the effort and investment to get the consumer into the store, provided customized experiences and personalized services. You don't want to blow it in the end with long lines at checkout and the inability to accept mobile payments. It is the point of no return and risks losing that customer.
Let's focus on the shopping experience and specifically the checkout process as the most important and challenging frictionless experience for the consumer. There is much more to this than just taking payments, and retailers must look to third-party applications, embedding technology and integration to deliver authentication, certifications such as payment-card industry compliance and securing personal data to meet shoppers' expectations.
Mobile Wallets are delivered by smart-device companies, and many retail enterprise solutions accept these payment forms on Mobile POS (Point of Sale). These include Apple Pay,Android Pay and Samsung Pay. Many retail enterprise solutions accept these payments to meet consumer demands for frictionless shopping such as KWI's Mobile POS integrated with Apple Pay.
Third-party services not specific to platforms include PayPal, Square, VenMo, PopMoney and Google Wallet, which are consumer apps. Online payment services for e-commerce sites include Stripe and Alipay by the Alibaba Group.
Banks are also directly entering this market with their own mobile-payment functionality including Bank of America, Citi, Wells Fargo and Chase.
Taking it to the next level are payment gateways for global payments. Ayden is a provider of frictionless checkout—one-click payment for the consumer and a single platform for merchants to accept multiple payments across all selling channels. It utilizes tokenization, managing the cardholder data and encryption, and providing PCI compliance directly, bypassing a retailer's internal servers.
It also provides data insights back to the merchant to deliver more-personalized services. Ayden supports 250-plus payment methods and has been embedded in enterprise retail solutions, POS and e-commerce solutions including Mi9Retail, Aptos, IBM, SAP Hybris, Magento, Cegid, Oracle Retail and Tulip Clienteling.
There are so many benefits to adding frictionless payments to your customer experience—whether by accepting Mobile Wallets or putting in an enterprise-payment gateway. Among the most notable benefits are decreased abandoned carts, increased customer visits and retention, increased customer loyalty, and advanced security against fraudulent activity. Retailers are also gathering additional data on a consumer to identify any changes or "out-of-line" data that would raise a red flag for additional customer protection against fraud.
Frictionless shopping is not the future—it is now. Are you delivering to your customers?
Paula Levy is the chief strategy officer for Demand Worldwide. She is a business-technology strategist whose focus is assisting retailers and brands in transforming their marketing and customer-engagement strategies with the adoption of new technologies and business practices.