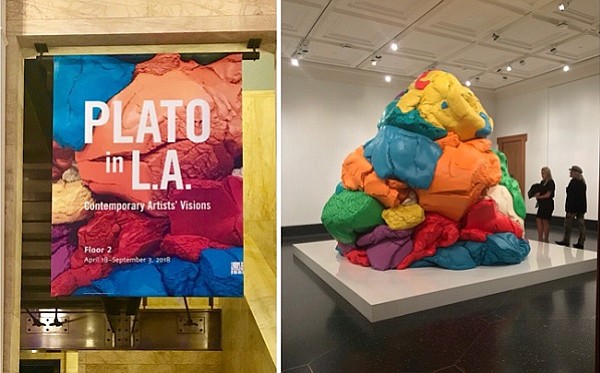 ART AND FASHION
Getty Villa Opens 'Plato in LA' Exhibit With Fashionistas
The Getty Villa in Malibu celebrated its new exhibit, "Plato in L.A." and "Palmyra: Loss and Remembrance" with an invitation-only celebration in conjunction with this year's BritWeek held on May 8. The red-carpet event took place in conjunction with the newly installed collections.
"Plato in LA" celebrated philosophy, the foundation of Western culture and how it is interpreted by contemporary artists. This was an opportunity for guests to view the unveiling of new works by eleven of today's significant artists including Jeff Koons and Raymond Petititbond.
Along with the amazing art that was exhibited throughout the museum, there were poetry readings performed by actors Robert Davi and Oscar Sharp. Guest were encouraged to wear creative hats and laurel wreath crowns with cocktail attire for the evening. The exhibit is on view through Sept. 3.