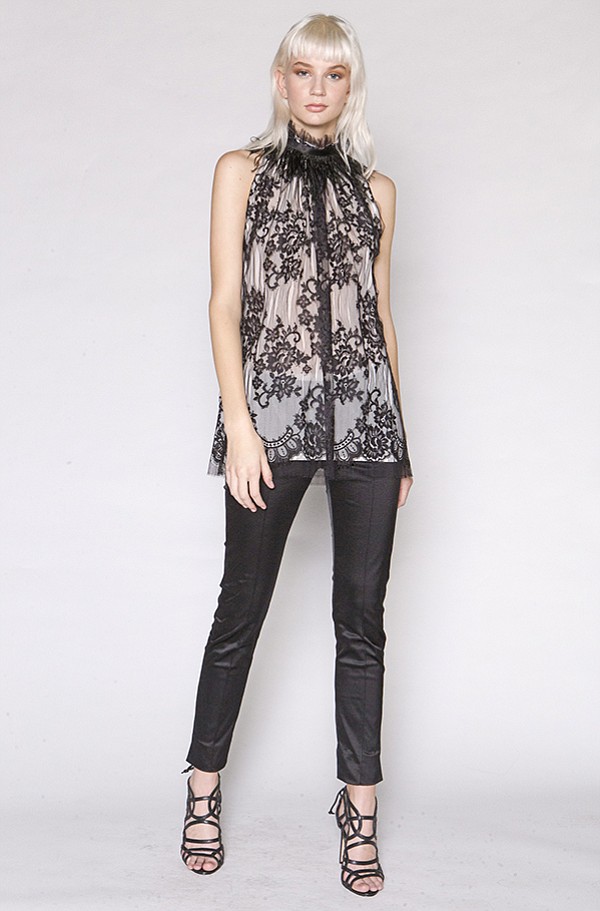 LUXE FRINGE AND LACE
Lace and Fringe Infuse the Spring/Summer '19 Collection by Kevan Hall
Photo Gallery
Lace and Fringe Infuse the Spring/Summer '19 Collection by Kevan Hall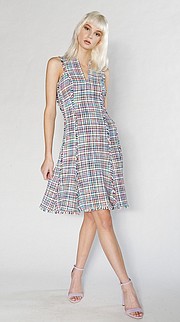 Photos by Anthony Evans
For his latest collection, Los Angeles designer Kevan Hall introduced a new split-pant silhouette in stretch crepe for day and accented it with a tuxedo sequin stripe for night.
Other silhouettes included red-carpet-ready gowns that have intricate detailing and leg-baring dresses that are flirty and fun.
"Luxury abounds in the collection with an imported slash Chantilly lace with a touch of ostrich feathers, silk fil de coupe, stretch crepe and stretch duchess satin," Hall said.
His Spring/Summer palette was infused with lavender, raspberry, blueberry and coconut. "My summer tweed with fringe accents creates a mélange of all these beautiful colors," Hall noted.