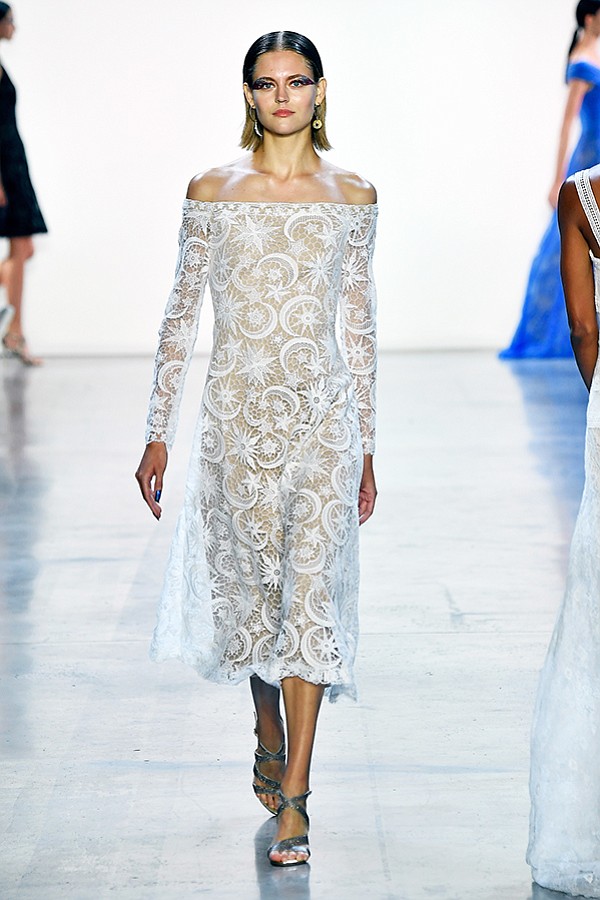 CELESTIAL BODIES
Tadashi Shoji Shoots for the Moon at NYFW
Photo Gallery
Tadashi Shoji Shoots for the Moon at NYFW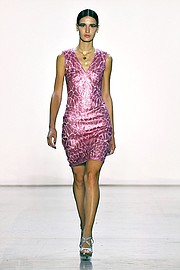 Photos by Frazer Harrison/Getty Images
The stars and the heavens above were the inspiration for Tadashi Shoji's Spring/Summer 2019 collection, seen on the runway on Sept. 6 during New York Fashion Week.
The mysterious and captivating world of the galaxies underscored the collection at Gallery 1 at the Spring Studios.
His elegant dresses and evening gowns with flowing fabric were embedded with celestial symbols in the form of crescent moons and stars.
The Los Angeles designer, who studied at Los Angeles Trade-Tech College, said he looked to the sky for his inspiration because the star-populated heavens have something waiting to be discovered and offer hope for the future.
The collection's color scheme emulated the various hues seen at dawn and dusk—with bright blues and greens or oranges and reds. Shimmering dark blue and black dresses created a sense of twilight.
Shoji said he used a lot of embroidery and lace with star and moon motifs designed by him and his team.
The dresses and gowns had blouson waists, Watteau trains and cosmos-printed chiffons.