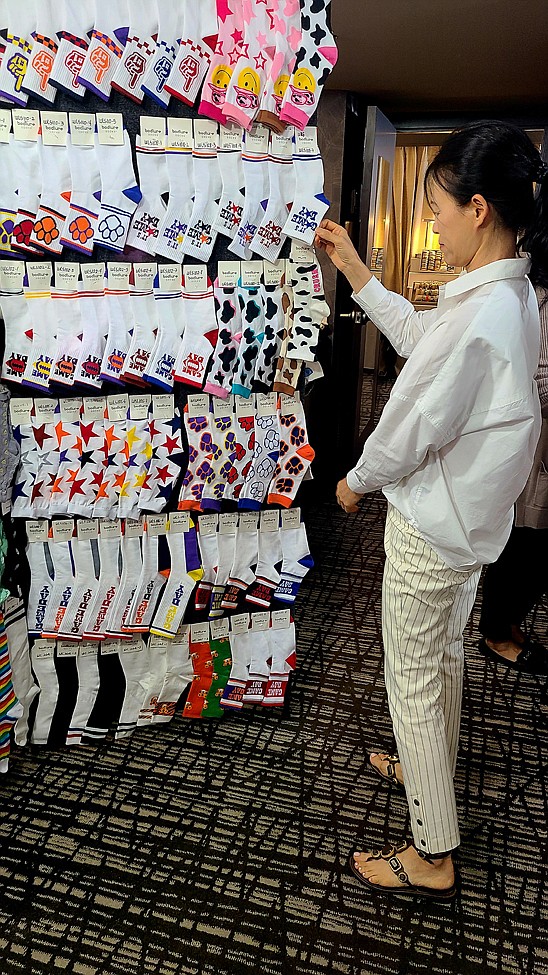 IFJAG Shows Why It's a Fan Favorite
The International Fashion Jewelry and Accessory Group presented a vast collection of curated brands and suppliers Aug. 5–8 at the Embassy Suites Las Vegas. Welcoming both wholesalers and buyers with a focus on "best in class" product, Executive Director Don Valcourt takes pride in providing the ultimate buyer experience. "We continue to work on new things to attract buyers and create a great environment for working."
Fall/Holiday kicked off with game day–winning accessories from football to fashion with team spirit a growing trend. Erika Ewert, owner of Fan Glam, was on a mission to " add more glam in the stands." "I'm at the show looking to add to my assortment," said Ewert. Her Rockwell, Texas–based online boutique features custom creations for sideline swagger.
At JSquared, a New Jersey startup, college-themed accessories got strong interest from retailers especially across the Midwest. Its top-selling beaded-logo turbans priced at $5–$8 were available for immediate delivery.
At Jamie Rocks & Co., the brand's football fanny packs have reordered three times. The clear-plastic style, priced at $10, is stadium approved. Also hot were sports-team earrings that can be customized for stores in local-team colors.
Gracelet Collections carried in-stock socks that rocked football logos priced at $1.75–$2.