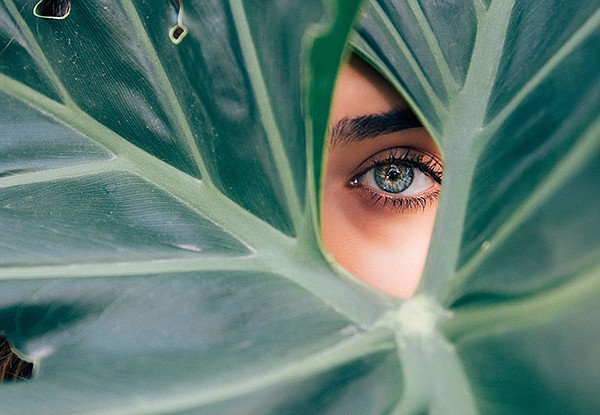 INDUSTRY FOCUS: SUSTAINABILITY
It's Not Easy Being Green: Transparency Within the Textile, Apparel Industry
Sustainable commitments, manufacturing and offerings are now standard within the fashion industry as the once niche category of eco-friendly and ethical apparel has become an integral component of the garment business. While many companies make promises to include more-ecologically and -socially sound components of apparel making, their environmental, social and community commitments aren't always clear, which could result in accusations of greenwashing.
To relay an authentic commitment to sustainability, apparel businesses must not simply rely on a few green initiatives that can support an eye-catching marketing campaign. They must also continue to build a better industry through technology, investments in cleaner practices, support for workers throughout the supply chain and contributions to the development of a circular fashion economy. California Apparel News asked sustainability experts and apparel-industry leaders: With sustainable messaging ubiquitous within the apparel industry, what actions can companies take to relay a true commitment to ecological responsibility?
Daren Abney
Director of Business Development for the Americas
Lenzing Fibers
Being in the textile industry today means you should have some level of sustainability built into your company's strategy. The companies who take tangible action on addressing environmental and social responsibility are winning in today's market.
Whether companies source certified materials, implement water-saving programs along supply chains or fund social-justice programs in their communities, the real key is cutting through greenwashing with transparent third-party verification to support communication and rebuild consumer trust.
Lenzing topped the 2022 Hot Button Ranking, reaching a "dark green" shirt for the third time in a row, but we also implemented a new circular-economy vision to reach 50 percent post-consumer recycled content in our TENCEL fibers with REFIBRA technology by 2024. This is a huge milestone in developing next-gen materials. Actions like publicly disclosing our list of suppliers and locations for dissolving wood pulp illustrate a real commitment to transparency.
By incorporating our fibers into their products, our brand partners are using TENCEL and Lenzing ECOVERO as credible ingredients to help them achieve their sustainable-material goals. In the end, any sustainable messaging should come down to one thing—reliable claims.
Kerry Bannigan
Executive Director
Fashion Impact Fund
Brands must understand that they are extracting from a deteriorating environment, and without actionable commitments to reduce overproduction the industry continues significant depletion of nonrenewable resources. Additionally, the sector is operating with a lack of transparency and must address the information gap. There is a major disconnect between consumers' purchasing habits and their awareness of the disastrous environmental, social and economic impacts of the fashion industry. Easier access to reliable information about production processes for consumers should be readily available via product descriptions, labels and displays, including from materials, the makers, the supply chain and packaging.
Tricia Carey
Chief Commercial Officer
Renewcell
The first step is transparency. The industry still needs to get the basic facts right and then make them available. They must say, "This is what is in my product, this is where it came from, this is where it can go after use, and this is how all of that affects the environment and communities." Transparency opens companies up to ideas about how to do what they do better, from within and without.
The second step is to sign deals with innovators. Most of the tech needed to effect massive positive change for this industry already exists; it is scale that is missing. Companies looking to demonstrate commitment can do so by actually putting pen to paper and promise to use innovative materials when they reach scale. That is how we get investment flowing and erode the competitive advantage of an unsustainable status quo.
Carlo Centonze
Chief Executive Officer
HeiQ Group
Preaching about sustainability and actually doing something about it are completely different. Fibers such as polyester and nylon, made from fossil fuel—a nonrenewable source —became widely popular for their resistance, convenience and affordability. About 70 percent of all clothes produced globally each year are made from these fibers. These pieces have low recyclability and release plastic micro- and nanofibers into water streams during every wash.
Cellulose is the most widely available biopolymer in the world that binds CO2 from the atmosphere during its growth. Replacing polyester and using, for example, non-valorized agricultural cellulosic waste, reduces tons of CO2 emissions from the atmosphere. In Higg Index terms, HeiQ AeoniQ has the potential for one of the lowest environmental footprints for textile fibers.
We don't need to cut a single tree as there is more cellulose waste available than the entire textile industry needs for annual fiber production. We just need to adjust and scale the supply chain while making it truly circular.
Our ultimate goal is to eliminate polyester investments within the fashion and apparel industries by 2035. Products must be either endlessly circular or fully degradable in just three months.
We have the technology. We have the resources. We can drive change.
Elizabeth Cline
Director of Advocacy and Policy
Remake
To be truly ecological and responsible, apparel companies need to do two things: Pay fairly everyone in their value chain and commit to sustainable growth that is not built around throwaway consumption and rewarding investors over everyone else.
Younger generations entering the fashion industry expect it to run ethically. There is also a large and growing market for clothing made sustainably with living wages, and increasingly investors demand it. For those companies that begin to make the transition now, they will be ahead of regulation already in effect in California under the Garment Worker Protection Act and under consideration in Congress and in New York and rolling out in the EU under the Corporate Sustainability Due Diligence Directive.
What does fair pay have to do with the environment? Fair pay ensures that people care for their own environments and tackles overproduction by correctly pricing the fashion system and its resources.
Stacy Flynn
Co-founder and Chief Executive Officer
Evrnu
It's important for companies to move beyond voicing commitments to enacting circular programs that lessen their environmental impact, backed by credible reporting.
Companies that sell clothing should take responsibility for the full life cycle of their products—tracing their supply chains, designing for longevity and ultimate disassembly, enabling and encouraging repairs, and having a pathway to responsibly dispose of pieces through takeback programs for resale or recycling.
There is a lot of innovation happening, and the industry needs to work cross-functionally to drive momentum, scale solutions and create tipping points for systems-wide transformation.
Betsy Franjola
Founder
Preface
The word "sustainability" has been used so frequently in the fashion industry that it has almost become synonymous with greenwashing in consumers' minds. Technologies such as QR codes and scannable clothing offer unique tools to build confidence by providing data directly to customers.
Brands need to share the stories behind the clothes and use textile advancements that set them apart. Find the most meaningful message for both the brand and the customer, stick to that objective and build the story over time.
Work closely with suppliers to understand their strengths and capabilities. Stick with a small group of reliable partners to ensure consistency and transparency throughout development and manufacturing. Lean into all the resources available to stay aware of scientific, social and political changes. Be honest about your intentions. Ensure decisions at every level support the brand's ecological mission, and share updates internally and externally.
Karri Ann Frerichs
Founder and Chief Executive Officer
Circular Fashion LA
We built our commitment to ecological responsibility directly into our corporate structure to ensure that profits share priority with our goals to be regenerative and directly benefit the communities in which we operate. In January 2022, we became a California Social Purpose Corporation, which is similar to a Benefit Corp, and requires us to publish yearly impact stats that are relevant to our special purpose. We've also accepted the California Green Business Network's challenge to become a Green Certified Business by Earth Day 2023. Furthermore, we surround ourselves with mission-aligned organizations and collaborators and have been a part of the L.A. Cleantech Incubator network and programs since 2020.
Beyond certifications and corporate structures, transparency is the best way to demonstrate a company's commitment to environmentalism. The OuterKnown brand's transparency has always served as an inspiration, and the company has built it into their marketing. Brands that can weave the storytelling of their ecological benefits into their merchandising will ring more authentically to customers than those brands simply pushing products.
On pushing products—the business strategy of "planned obsolescence" is truly wreaking havoc on the environment. It used to be that consumers could expect home appliances, for example, to last 10 to 15 years but now face the frustration of appliances quitting after less than five. No reusable product that doesn't last beyond a handful of uses can ever be good for the environment unless a low-emissions takeback or recycling system is baked into the business model. This includes fashion. If brands can figure out how to honor the labor and materials that went into their products by extending the lifespans of their goods—and still see profits—that will be the Holy Grail of true sustainability.
Jordana Guimarães
Co-founder
Fashinnovation
Companies must hold themselves accountable to the industry and consumers. Sustainability is a word that carries many meanings. To move the industry away from greenwashing, we must connect more with our peers to understand solutions that truly work and how real connection and collaboration yield accountability. You go much farther when walking together than when facing the road alone.
The final component is education—no matter how many years a brand has existed on the market, learning is something that should be a constant goal especially as new fibers, leathers and ways to ensure sustainability throughout the supply chain are made available.
Jean Hegedus
Sustainability Director
The LYCRA Company
Developing, communicating and executing measurable goals are key to demonstrating a real sustainable commitment. We recently published our 2030 Sustainability Goals and signed the Science Based Targets initiative Call-to-Action Commitment letter to get our emissions goals approved by the SBTi. We will report on our progress annually and believe this is one way to hold ourselves accountable.
All of our goals won't be linear, and it's important to be transparent about hurdles and share plans on how we will overcome challenges. Taking a broad-based, holistic view of sustainability that covers all aspects—from supporting employees and communities to how products are made, what they're made with and how to reduce their impact while keeping them in use for as long as possible—is key to telling the whole story.
Forging collaborations throughout the value chain is critical. We recently announced a collaboration with Qore, a joint venture between Cargill and Helm, to develop renewable LYCRA fiber made with a plant-based ingredient that is branded as QIRA. This fiber will be made with 70 percent bio-derived materials, which we could not have achieved working alone.
As we communicate with the consumer, it's important to ensure claims can be substantiated and are truthful and complete. This is essential to building trust and establishing an ongoing dialogue with consumers.
Jen Hodo
USA Business Development Manager
Sucharu Uppal
Joint President of Brands and Retail Birla Cellulose
Credible and actionable commitment to sustainability must be holistic, collaborative and engage the entire value chain to create positive value for all stakeholders.
Next-gen recycled and regenerative solutions allow companies to demonstrate their commitments via participation in the circular economy. Circularity being the key focus, we have several initiatives underway with in-house and industry-leading pulp innovators using chemical and mechanical recycling techniques, which are carried under our Liva Reviva brand in viscose and Lyocell.
To remain relevant, competitive and trustworthy, brands need to prioritize transparency. Consumers, investors, policymakers and other stakeholders are requiring increased accountability and disclosure. Birla Cellulose annually publishes our sustainability report, detailing our methodology, practices, achievements and aspirations. We have life-cycle assessments of our products, and third-party verified scores are available in the Higg Index MSI.
Traceability to sourceis the critical step before transparency. The Birla Cellulose blockchain-enabled platform called Greentrack traces fibers from Forest Stewardship Council–certified forests to finished garments with the scan of a QR code. Supply-chain visibility empowers brands with the data needed to measure, define challenges and opportunities, and assess and mitigate risk. It provides data to substantiate consumer-facing claims.
Eddie Ingle
Chief Executive Officer
UNIFI
At UNIFI, we like to say we are "working today for the good of tomorrow," and it's a message that resonates with our employees, key external stakeholders and the industry at large. Companies must adapt and adopt new methods, minimize waste production at every step of the process and aim to take us all one step closer to collective ESG goals.
To demonstrate commitment to these words, we invest in new equipment that uses less energy to make product. We develop innovative products like our SmartDye yarns that allow our customers to use less energy and dyestuffs when they make fabrics. The production and incorporation of REPREVE fiber is a major steppingstone in the path to a more sustainable apparel cycle. We can create a future where waste is the exception—not the rule—when we all work together.
Jessica Kelly
Founder and Chief Executive Officer
Thr3efold
What keeps most brands stuck is they lack a sustainability task force. Most brands have sustainable decision-making spread across three departments and three to four positions. These decision-makers need to be on one formal board that meets regularly and takes true action based on defined metrics. This board needs to be responsible for articulating the current state of the brand, setting a budget, reviewing and adopting innovative solutions and a timeline by which they are bound. If this doesn't change, brands will continue to greenwash.
Andrea Kennedy
Vice President of Sustainability
Material Exchange
For true sustainability commitments and initiatives to get off the ground, it's important to bring everyone at a company on board. Make sure the mission, processes and particulars are explained well internally so they're easy to understand. Stay away from super-tech-heavy or scientific words as people will excitedly share program objectives and details when they understand them and become experts themselves. Keep everyone updated on your sustainability-performance progress so they keep sharing the good work.
It's also important to avoid vague terms that can't be measured; they're a bit meaningless and lead to greenwashing. For example, at Material Exchange, we avoid describing a supplier's factory as "environmentally friendly." Instead of using this type of description, we state the actions the factory has in place. We say they're a fair-trade facility with a closed-loop water system and zero-waste program, focusing on genuine information that can be fact-checked.
Optimism is contagious, and there is no room for negativity when working for positive change. Yes, there may be individuals who focus on what's wrong with solutions or how slowly progress is being made, but don't be disheartened. Sustainability work involves shifting years, decades, centuries of deeply ingrained stories and systems. Together, we're working on writing new stories and creating new systems. Collective slow and steady work, from all of us, will absolutely win the race.
Dr. Cindy J. Lin
Co-founder and Chief Executive Officer
Hey Social Good
The demand for sustainability transparency is spreading like wildfire among fashion-conscious consumers and brands. There is a strong need to show that the design and production decisions made by brands and suppliers are truly creating a positive impact or, at minimum, reducing harm on people and the environment. To show true commitment to ecological responsibility, companies need to invest in meaningful environmental and social practices that are traceable.
Companies can do quite a bit to kick-start or continue their sustainability journey. A wide variety of social and sustainable practices exists for brands and suppliers to adopt; these include, but are not limited to: creating a sustainability-specific company mission that is linked to performance goals, reducing toxic-chemical use by starting to switch to plant-based dyes or glues, increasing the percentage of renewable-based fibers in the production line, and reducing cut waste. Companies would benefit from conducting an ecosystem review of their designs and production processes and committing to implementing alternative sustainable practices that reflect their social-good footprint.
Fabricio Mancebo
Chief Brand Officer
Belda Lloréns
There must be a complete commitment. Sustainability, in all its shades, must be part of the DNA of a company's business and brand strategies, to be worked at in all the different departments. We must integrate the SDGs in all possible areas while reducing the consumption of water, CO2, energy and plastics and increasing the use of recycled materials, leading the way for raising a real circular economy.
Victoria Nelson Harris
Senior Textile Segment Specialist
Mimaki
Speaking to the apparel-printing industry—working with the right suppliers offering environmentally sustainable solutions—is key. Utilizing new digital-printing technologies, which reduce carbon footprint, water consumption and chemical use is a step in the right direction to create a better future now.
Samata Pattinson
Chief Executive Officer
Red Carpet Green Dress
We need radical transparency—credible, backed up and substantiated. This requires open conversations all along the value cycle, and it goes from factory audits and certificates to clear and honest product labeling, in addition to divulging what is not working and where we are truly focused for improvement. The recent Competition and Markets Authority Green Claims Code was developed to help consumers feel less confused or misled about the symbols and semiotics and for businesses to determine what is genuine or simply intended. We need to be able to compare apples to apples, but often its apples to oranges, and that can be confusing. We need truth and accuracy but also specificity.
Lewis Perkins
President
Apparel Impact Institute
It is tough for industry players, let alone consumers, to recognize legitimate marketing claims for sustainability, given how trendy and common it is to market companies and products as "sustainable." Therefore, verified impact is critical.
Companies need to not only measure their impact on the planet but also verify any claims for decreasing negative impact or for increasing positive impact.
In addition, they need to provide context against "what matters to measure" for the industry. For example, if you have reduced the amount of water used to make a pair of jeans, you need to benchmark against the average water used for conventional jeans as well as against industry goals. In this case, it may be the ecological goals for given watersheds by region. If you reduce water use in an abundant watershed, it's not as big a deal as saving water where there is scarcity of available, potable water.
The same goes for CO2 emissions, chemical management, biodiversity, land use and other nature-based targets. Measuring credible and verified impact—ideally by a third party—against agreed-upon industry targets is of the utmost importance.
Kirti Poonia
Co-founder
Relove
Launch a resale program that begins to take responsibility for your post-consumer waste. By doing this, you are extending the life of your garments, inviting your customers to be a part of the solution and even increasing your revenue.
Alexa Raab
Director of Communications
CovationBio
Sustainability is more than a strategic plan; it's fundamental to our products and reflects our values. Establishing measurable, actionable goals and transparently communicating progress are critical to seeing the results we need and providing a guidepost for other companies to achieve meaningful progress. We have aligned our sustainability targets with four United Nations SDGs that serve as pillars of our sustainability program, including commitments to climate action, regenerative agriculture and transparency throughout our supply chain. We are committed to providing data on our status on a regular basis and will issue our first sustainability report as CovationBio this year.
Emmanuelle Rienda
Founder and Creative Director
Vegan Fashion Week
Today, social and environmental commitments are necessities in building brand equity—but only if they're authentic. As an entrepreneur, I would start by envisioning the company's ideal positioning, mission statement and reverse engineering to create the perfect product with a true commitment to ecological responsibility. It is important for companies to be transparent and explain how environmental issues are addressed within the supply chain with the choice of raw materials, packaging, manufacturing, transportation and by including information on how the company is minimizing its environmental footprint or what the company is doing to help the communities with which they work. From a public-relations perspective, it is better to be upfront about negative situations and willing to take responsibility for mistakes made in the past.
To confirm that a company truly aligns with the stated values, I strongly recommend investing in product certifications in accordance with the SDGs to manage risk, embed innovation and credibly foster consumer trust—ideally, a well-rounded certification that includes efforts to protect humans, biodiversity and the environment. These factors will speak volumes about just how committed and responsible a company is, and it will accelerate the company's adaptation to the new-climate economy.
Kutay Saritosun
Director of Brand Services and Partnerships
Bluesign
With the goals to reduce carbon emissions to curb global warming, it is ever more important to map supply-chain partners to identify impacts. The proposed supply-chain due diligence act in the EU demands companies to disclose their suppliers, look at the environmental and social impacts in the supply chain, and demonstrate a realistic action plan on how to reduce these impacts.
Similar legislative proposals also exist in the U.S. In that regard, a high level of transparency will be required to communicate environmental commitments, which will also require traceability systems such as digital product IDs to be implemented. Given the number of "green claims," which are misleading to consumers, working with credible third-party certifications will also be mandatory to back up these claims. Though showing true environmental commitment is voluntary at the moment, once the proposed legislations are in effect, this will not be an option but will become a requirement. To achieve impact reduction in the supply chain, brands can partner with suppliers to invest in manufacturing-process improvements, increase resource efficiency regarding water and energy, and use clean, approved chemistry throughout manufacturing.
Andrew Schulenburg
Marketing Director
Laguna Fabrics
Companies should research and align with some of the nonprofit organizations that are leading science-based data collection and strategy on how the fashion industry can collectively reduce their social and environmental impacts. Not only do these organizations such as Textile Exchange, Higg and GOTS align with Laguna's internal goals, but consumers are also aligned with them.
Set realistic goals for your business and put a plan into action. Don't let perfection be the enemy of the good. Be authentic in your communication and use vetted third-party tools that measure impacts beyond CO2. Textile Exchange's Climate+ framework focuses on soil, biodiversity and water.
Lastly, collaborate with value-chain partners and even competitors sometimes—this is a team sport.
Carolina Sister-Cohn
Global Marketing Leader, Textiles
Eastman
Third-party certifications, transparency and collaboration along the entire fashion value chain—from raw materials to retail brands—are crucial to better understand our impacts and how we can work together to improve processes and products for the industry, people and the planet.
As a producer of sustainable cellulosic fibers, we make sure that our products' claims are backed by third-party certifications. We prioritize collaborations with industry change seekers to ensure continuous improvement and transparency into the journey of our sustainable-fiber portfolio.
In 2022, we joined with the traceability platform TextileGenesis. We also participate in the annual Canopy Hot Button Report, which examines the production practices of global cellulosic-fiber manufacturers, including sourcing, chemical use, emissions and next-generation fiber solutions. It is important to not only enhance the sustainability of our products but also the environments we impact. We work closely with our pulp suppliers to restore environments and encourage the rejuvenation of forests.
Galina Sobolev
Chief Marketing Officer
StyleScan
Brands have more opportunities than ever before to implement sustainable initiatives and reduce waste. The key to fulfilling ecological responsibility is to digitally replicate physical activity whenever possible.
Photo shoots have a significant environmental impact, and alternative technology such as StyleScan eliminates waste by dressing models digitally without physical samples. Visual presentation is one of the most important elements of merchandising. Displaying collections on models of different shapes and sizes without a physical garment establishes accessibility and facilitates sales.
Melodie van der Baan
Chief Executive Officer
Max Retail (formerly SwapRetail)
Brands can show their commitment to sustainability by utilizing modern technology around forecasting and shrewd negotiation with manufacturers to reduce overproduction. Both retailers and brands can improve sustainability efforts by lining up partners to help them rehome their excess inventory rather than burning or trashing it.
Robert Zoch
Global Content Manager
Kornit Digital
Apparel companies still rely on forecast-based production, with the baked-in assumption that inventories will be unsold, written off and discarded. Many still source materials and ship finished products thousands of miles from their base of operations. Many fail to capture a world of online data that can tell producers and brands what the people want and remain shackled by a "make it and hope it sells" retail model. None of this is necessary.
Capabilities for fast, high-quality, on-demand production of textile goods have matured and are prepared to meet the digital marketplace where it is now. Today's digital on-demand production technology empowers brands to make only what they sell without sacrificing quality, graphic design or profit margin, eliminating the need for overstocks. Because this model creates alignment between demand and supply, the energy, labor, materials and time involved are optimized and production becomes profitable almost anywhere. You can produce closer to the end consumer and mitigate supply-chain risks while bypassing the environmental costs of overseas-transport logistics.
Freed from minimum quantities, you can give consumers more control over apparel customization and personalization or create samples and test new collection concepts with minimal risk. Brands don't need to invest in capital equipment to achieve this efficiency. There's a growing network of digital-enabled producers ready to fulfill their needs on demand, and this production method delivers sustainable, responsible change for the long term.
Responses have been condensed.