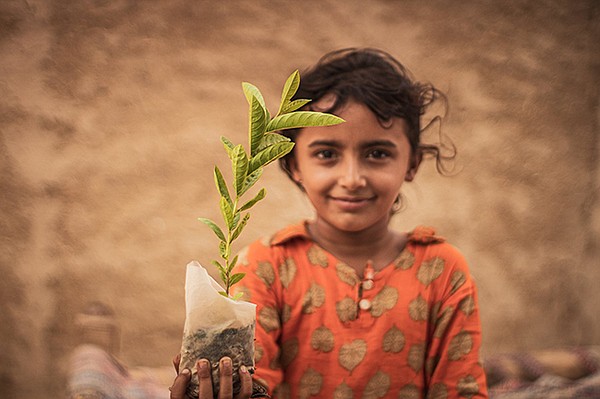 FIBER & FABRIC
Artistic Milliners Partners With Levi's to Bring More Organic Cotton to the Supply Chain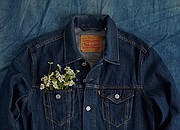 The brand that invented blue jeans continues to bring innovation to the now global world of denim. Levi Strauss & Co. recently announced a new partnership with Artistic Milliners, founded in 1949 and one of the world's leading producers of denim.
Levi's joined the Organic Cotton Accelerator program in 2022 and as a result is partnering with Artistic Milliners' project to directly contract organic cotton for the supply chain. The Milliner Organic project is an organic-cotton-farming project that aims to promote local ownership for ethical cotton sourcing in Pakistan. The project empowers farmers to switch to organic cotton as a means to support their communities. The initiative has reached 1,600 farmers in the Kohlu district of the Balochistan province of Pakistan, who received non–genetically modified organic cotton seed as well as training and support to transition their farmland.
"We recently announced our goal to use only third-party-preferred or certified-more-sustainable primary materials by 2030 as defined by Textile Exchange," said Jeffrey Hogue, chief sustainability officer at Levi's. "With nearly 90 percent of the fibers used in our products being cotton based, it is critically important that we find more-sustainable and -regenerative sources for that cotton, including organic. We joined the Organic Cotton Accelerator to find a path to increase the amount of organic cotton in our products. Through this partnership, the Milliners Organic project created the relationship we need to pilot this more direct sourcing model with a supplier we're already familiar with through our existing supply chain."
Organic-cotton-farming techniques help mitigate the impacts of climate change. Projects like Milliner Organic are introducing agricultural practices that better support soil health, which is especially important following the 2022 monsoon rains that caused mass flooding across Pakistan. Healthier soil can help draw carbon out of the atmosphere and reduce greenhouse-gas emissions, working to support the natural environment these communities need for the future.
"This project is special to us as not only do we support farmers as they switch to organic-cotton-farming methods, but we also get to bring innovation and ingenuity to the farming communities," said Omer Ahmed, managing director of Artistic Milliners, in a release. "We connect all players of the supply chain to map our product's journey from farm to fashion with blockchain-enabled traceability. This level of transparency is vital to raising the bar in collaboration and fostering strong partnerships."
Over the past 10 years, Pakistan has experienced a shrinking cotton crop, according to Saqib Sohail, cotton-projects lead for Artistic Milliners. This is due to farmers switching to sugarcane, which is easier to grow, but the deterioration of soil healthhas impacted yields. The Milliner Organic program has engaged the accredited-certification body Control Union and Organic Cotton Accelerator to ensure compliance with the global organic standards and credibility of in-conversion and organic cotton.
"Baluchistan has a large land mass and a perfect climate for cotton," said Sohail. "It is too remote for chemicals companies to be interested in, so it was a perfect area to develop organic cotton, something of a blessing in disguise. We supply the seeds but also teach composting techniques so farmers can make their own fertilizer, and we sponsor organic certification as well.
"Everyone wants sustainable fiber," Sohail continued, "but the cost of production and the investment required is an obstacle in adopting it as a preferred product," adding that not 2,000 but more like 100,000 farmers are needed to make organic farming sustainable without funding from donors. "Ultimately we want farmers to be able to support themselves from their harvests. That is the only truly sustainable model."
A portion of the organic cotton sourced from Milliner Organic farms will flow directly into the supply chain beginning after the 2022 harvest season, said Levi's. Although it will make up a small portion of its overall material volume, it will allow the brand to learn firsthand about sourcing organic cotton through a more direct method, which can in turn help inform future efforts.