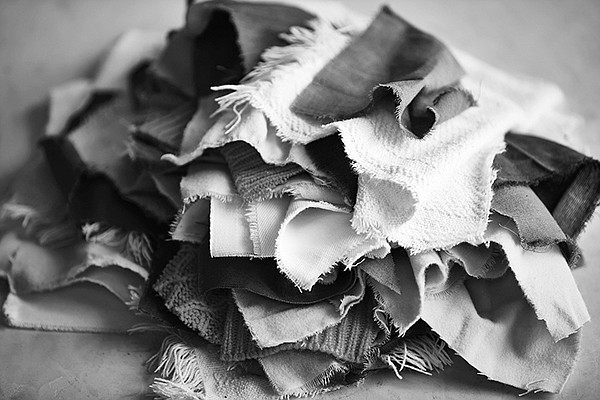 SUSTAINABILITY
Unifi's Textile Takeback Program Aims to Change the Fate of Polyester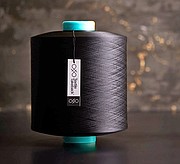 In the past, obsolete fashion was cast into the dustbin of history. But legislation working its way through Europe and slowly making its way to the U.S. will soon require that garments find their way back into a circular marketplace rather than a landfill. Unifi is one of the companies leading the transition from a linear to a circular apparel economy, and recently the innovator in recycled and synthetic yarns announced a major expansion of its Textile Takeback program, which includes major partners.
The initiative collects polyester-based fabric waste and, through a proprietary process, transforms it into a recycled resin that is in turn converted into REPREVE fiber. The macro plan is to help reduce the planet's carbon footprint to offset global warming, but there's a catch: The textiles must be 100 percent polyester, with no cotton, viscose or spandex blended in. While most apparel manufactured is polyester, only about 25 percent of it is pure, said Eddie Ingle, CEO of Unifi.
"Most garments are made out of polyester. What's exciting about that is that it takes up very little land and uses very little resources," said Ingle. "What's not exciting is that very little today is recycled, and the main reason is because garments aren't designed for recyclability. Designers have thought about color, style and what the market wanted but not about the recyclability of that garment. It's no fault of their own as they weren't being asked to do that."
One of the Textile Takeback's earliest successes was with The North Face's popular Denali jacket, whose floor scraps were sent to Unifi to be broken down and recycled into yarn in order to get a second chance at becoming a Denali jacket.
"What we're trying to do at this early stage is tell brands and retailers that we can do this," said Ingle. "To think about design at the very beginning, making mono-material garments and eventually large-scale programs—once that happens there'll be excitement from the consumer, who can say, 'Hey, I'm wearing secondhand clothing, but it's new.'"
"The downside," Ingle added, "is that initially the company can only do black yarn because all the fibers get mixed together. But there's so much black yarn on the market out there, we're not worried about that right now."
Images courtesy of Unifi.