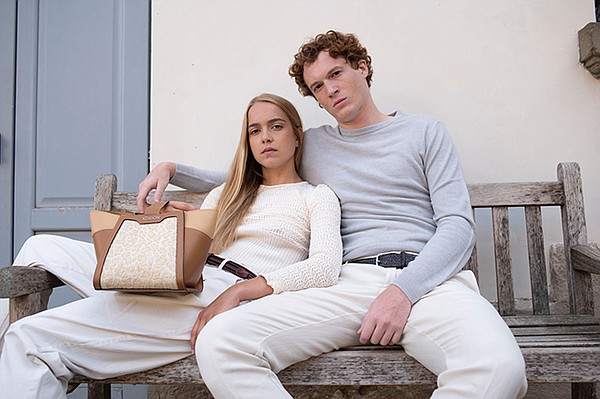 TRADE SHOWS
ITA's Fashion 'Road Show' to Culminate in Dallas
"Spaghetti Western" is a term for low-budget cowboy movies made in Italy 50 years ago—several of which became cinematic classics—and now Italy and Texas are joining forces once again as the Italian Trade Agency is dispatching no fewer than 20 menswear brands to the Dallas Market Center for the
Dallas Men's Show, scheduled for July 29–31.
It will be the largest edition of the show in its history at the DMC, and festivities will kick off with a roundup of Italian brands opening a fashion-show extravaganza on the first night of the trade event. "It is important to us that the U.S. market sees firsthand the spirit and the depth of menswear products created and produced in Italy," said Paola Guida, Head Fashion & Beauty, Italian Trade Agency. "This premier show is the perfect place to celebrate Italy's craftsmanship, artisanal tradition, heritage as well as innovation in new U.S. markets."
The design roster features Altamoda, Arcuri, Artico, Athison, Bencivenga Alta Sartoria, Cleofe Finati, DIS Design Italian Shoes, Italo Ferretti, Jo Ghost, L'Impermeabile, Pashmere, Pasotti, Piero Gabrielei, Ploumanac'h, Salvatore Martorana, Serà Fine Silk, Stefano Cau, Suprema, Tiki Napoli and Vitaliano.
La Dolce Vita will host the buyers lounge with an Italian breakfast and aperitivo each day, while MR Magazine Editor in Chief Karen Alberg Grossman will host a trend seminar highlighting the best of Italian Menswear Design. This is the final stop of INSPR ITALIA Innovations In Style, the first-ever fashion "road show," which debuted in Los Angeles in March before going on to Miami and concluding in Dallas.
The goal is to expand Italy's share of international trade by enhancing the image of Made in Italy in the world and to support initiatives to attract foreign investment in Italy. The Italian Trade Agency's 2023 promotional program was created to bring fashion and accessory goods to the U.S. during key fashion markets in order to take advantage of the presence of buyers, press and influencers.