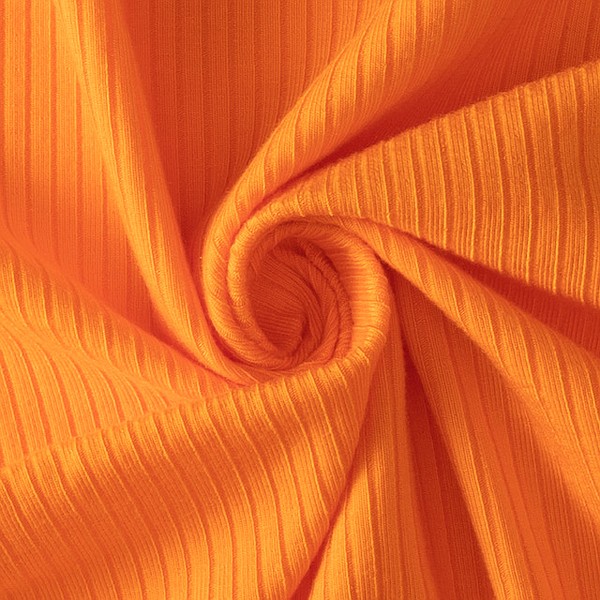 FIBER & FABRIC
The Natural Selection Collection Boasts Three-Way Partnership
For 35 years Laguna Fabrics has been a Los Angeles–based, family-owned knitting mill known for quality, trend awareness and fast turnaround. That's a long time for just about anything in L.A., and its longevity no doubt has something to do with it staying atop of trends on the business side as well as the fashion front.
Enter a new three-way collaboration with Lenzing, manufacturer of TENCEL fibers, and Hyosung, manufacturer of creora spandex, for the launch of the new Natural Selection Collection, a sophisticated offering prioritizing style, function and environmental responsibility. The recently debuted collection includes refined single jerseys, ribs and interlocks suitable for contemporary women's collections, including premium tops, first-layer shapewear and form-fitting dresses.
Hyosung's bio-based spandex replaces 30 percent of petroleum-based resources with bio-based materials sourced from industrial field corn. Recent third-party life-cycle assessments reveal a 20 percent reduction in carbon footprint compared to regular spandex production. "Our commitment to low-impact fibers has been ongoing since 2001, with over 70 percent of our products crafted from natural materials," said David Roshan, representative of Laguna Fabrics. "This alternative stretch fiber performs exceptionally well, addressing the challenge of implementing sustainable options."
TENCEL lyocell fibers are made from sustainably sourced wood and produced through a unique closed-loop production process that recovers and reuses the solvents employed, minimizing the environmental impact of production. "The Natural Selection Collection exemplifies how important collaboration is in achieving and creating sustainable solutions for our industry," said Erica Redd, business development manager at Lenzing Group.
Over the past decade, the company has prioritized sustainability, focusing on crafting lower-impact fabrics and aligning with global initiatives to reduce the fashion industry's social and environmental impacts. Laguna Fabrics is the only GOTS-certified knitting mill in the U.S., exemplifying its dedication to environmentally conscious practices. Seamlessly blending tradition and innovation, Laguna Fabrics sets new standards in the industry, inspiring creativity while preserving the planet for future generations.