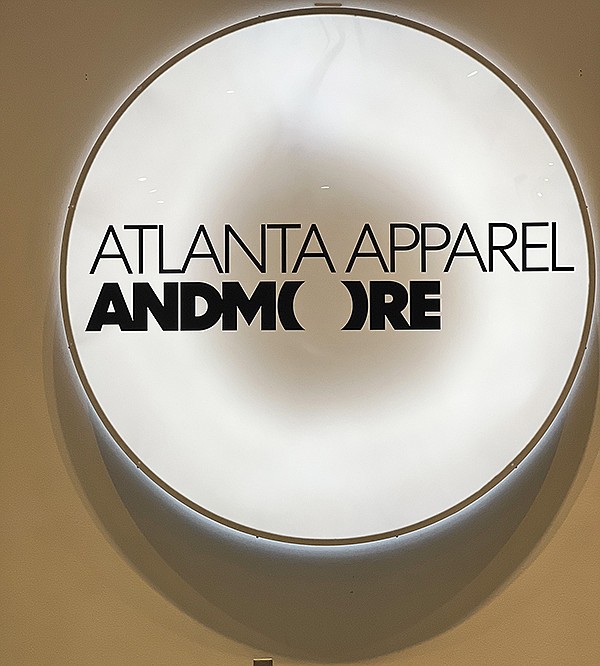 TRADE SHOWS
International Market Centers Rebrands as ANDMORE
What more could you want? Probably things you didn't even know you wanted, like an IMC makeover that caters even more scrupulously to the trends driving today's apparel industry.
International Market Centers has announced it is rebranding under the name ANDMORE, unifying its physical marketplace with digital offerings by Juniper, the premier omni-channel wholesale market maker. This business transformation follows a yearlong initiative to redefine the company's vision, align all channels under a single brand experience, and offer more ways to seamlessly connect wholesale buyers and sellers through physical and digital platforms.
"ANDMORE captures our spirit of innovation," said CEO Bob Maricich in a release, "and focuses on doing more to support our customers by enhancing and extending the value of our physical markets for both buyers and sellers across the furniture, home décor, gift, and apparel industries."
The identity change comes after 12 months of research and preparation. "A year ago we set out to redefine what we are as a company, why what we do matters, and the impact we have on our customers," Maricich said in an exclusive interview with California Apparel News.
"We conducted qualitative and quantitative research into customer needs and pain points. We took a hard look at the experience we deliver, our markets, our digital tools and platforms, our systems, our process, and our value proposition. The IMC and Juniper brands will both be discontinued as we roll out a new brand—one brand with one mission—with physical and digital assets united and connected.
"ANDMORE is more than a name or a brand," he continued, "it is both a promise and a challenge that gives us the space and flexibility to continue to find new ways to provide exceptional value to our partners and customers."
The yearlong strategy was driven largely by the need to integrate the physical and digital realms. "Our customer sees and experiences our offerings as omni-channel," Maricich said, "and we needed a brand and positioning that mirrors that approach. The unified ANDMORE brand allows us to pull both physical and digital components together in a way that is understandable, and meaningful, for customers in and across each of the industries we serve."
The company will introduce a host of innovative features and enhancements to its upcoming markets and digital offerings, starting with a new buyer mobile app launched in preparation for the summer markets in Atlanta and Las Vegas. The @Market app includes premarket planning tools, a personal QR code for quick badge pickup, the ability to capture and organize images with notes, turn-by-turn directions to help buyers make the most of their time at market, and a comprehensive post-market recap for easy follow-up and ordering.
"ANDMORE is more than a name or a brand," said Maricich. "It is both a promise and a challenge that gives us the space and flexibility to continue to find new ways to provide exceptional value to our partners and customers."
Formerly known as International Market Centers, ANDMORE owns and operates more than 20 million square feet of premium event and showroom space, hosting live events in Atlanta; High Point, N.C.; Las Vegas; and New York. By pairing face-to-face events with always-on digital tools, ANDMORE provides omni-channel business platforms for a global wholesale customer base. Its new website is up at