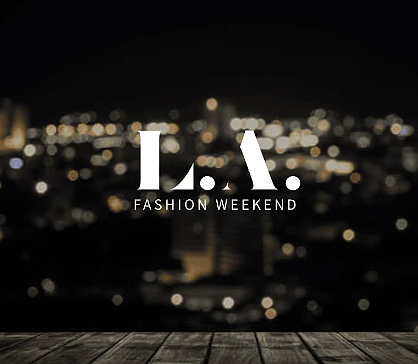 TRADE SHOWS
LA Fashion Weekend Returns in the Heart of Hollywood
LA Fashion Weekend is scheduled for a soft relaunch Oct. 11 with a one-night event at I|O, the panoramic rooftop bar located at The Godfrey Hotel Hollywood. The organizers invite the fashion industry to step out under the stars for a complimentary signature cocktail, get glammed up (as in more than usual) at the beauty bar and get a snapshot in the 360-degree photo booth, which of course must be Instagrammed or you'll be asked to leave. Okay, just kidding.
With a runway show and dancing to a live DJ, the event is organized by Endless Road Entertainment, which was founded in 2005 by Mikey Koffman. LA Fashion Weekend was created to fill the void left by Smashbox Studios and IMG, moving the biannual event to Hollywood at Sunset Gower Studios beginning in 2009, where it remained until the pandemic.
The relaunch brings the event right into the vibrant heart of Southern California's most iconic neighborhood. The Godfrey Hotel rests just one block south of Sunset Boulevard and is a short walk to many of the area's most popular destinations, including the Hollywood Bowl.
"With art by Los Angeles native artist Nick Petronzio in partnership with curator Kevin Barry Fine Art, interior-design firm The Gettys Group and architect Steinberg Hart, this new hotel embodies the energy of—and in a way defines—new Hollywood," said Endless Road Entertainment in a release. "It arrived at an exciting time for the neighborhood as major entertainment, tech and creative houses now call the area home."
The 12,000-square-foot rooftop bar features a 70-foot projection-mapping video wall, two bars and a swimming pool. For more information on designers and sponsors at LA Fashion Weekend, follow @L.A.FashionWeekend on Instagram and TikTok, or visit erelainc.com.