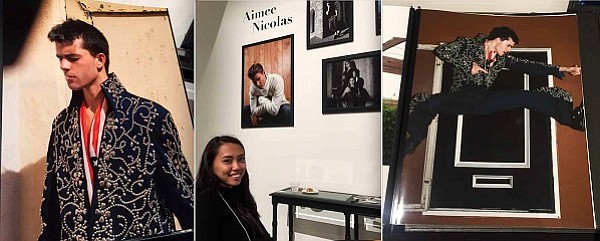 Aimee Nicholas' fashion photography is inspired by her love for many things vintage—like in the lifestyle of Dean Martin, 60s glamour and nostalgic music. Her step father does a great Elvis impersonation—so good that he even had a suit made for his routine which she used for one of her series of photos as seen here. Beautiful and dreamy photos were part of her show.
Stories this photo appears in:

The ArtCenter College of Design in Pasadena, Calif., recently invited industry professionals--including photographers, art directors, gallery owners, photo producers, photo directors and stylists-- to review the portfolios of the graduating class of photography and imaging students.
By Estevan Ramos
December 19, 2016