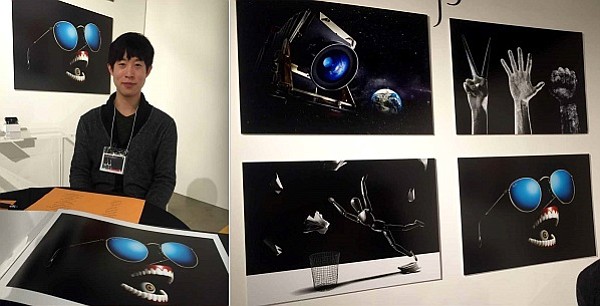 Unique twist of product photography is how I would describe Jay Park's work. He combined at least four separate images to create one. His "Rock, Paper, Scissors" image was one of my favorites. I would easily have that framed for my house. Great composition and use of photo manipulation.
Stories this photo appears in:

The ArtCenter College of Design in Pasadena, Calif., recently invited industry professionals--including photographers, art directors, gallery owners, photo producers, photo directors and stylists-- to review the portfolios of the graduating class of photography and imaging students.
By Estevan Ramos
December 19, 2016