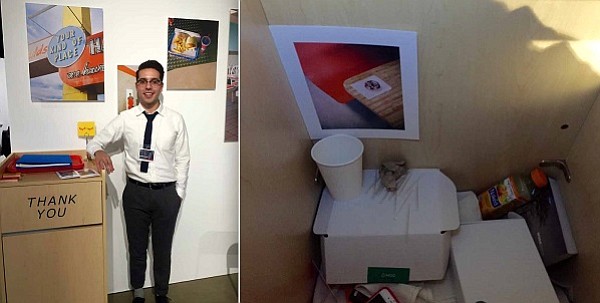 David Lopez tells me that his mother's water broke in a McDonald's when he was born which made him obsessed with fast-food life. Also, his parents' first jobs when they came here from Mexico were in fast-food restaurants. This made him want to document restaurants and the life that surrounds them—from the employees to the food to the structures and graphics. In his presentation he invited people to look into a food trash dispenser, which contained some of his images and his exploration of food.
Stories this photo appears in:

The ArtCenter College of Design in Pasadena, Calif., recently invited industry professionals--including photographers, art directors, gallery owners, photo producers, photo directors and stylists-- to review the portfolios of the graduating class of photography and imaging students.
By Estevan Ramos
December 19, 2016