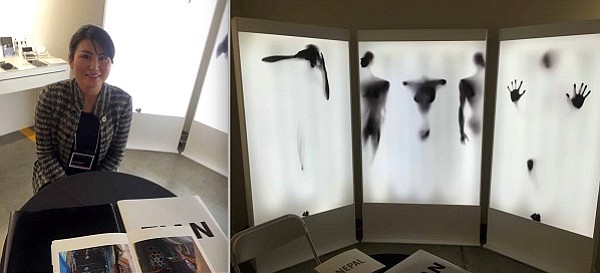 "A Personal Journey" is how I would describe Le Tian Zhou's body of work. A native of China, her work had a strong message from her personal life's experiences. Her shadow boxes represented herself pushing out into the world. She had two portfolios to view. One titled "LE," which means 'Happy" in Mandarin, included her series of dark-sided images. The other, titled "TIAN," which means "Sky" or "Everyday" in Mandarin, included some of her documentary images of orphanages and world travels. Fascinating and amazing storytelling with her work.
Stories this photo appears in:

The ArtCenter College of Design in Pasadena, Calif., recently invited industry professionals--including photographers, art directors, gallery owners, photo producers, photo directors and stylists-- to review the portfolios of the graduating class of photography and imaging students.
By Estevan Ramos
December 19, 2016