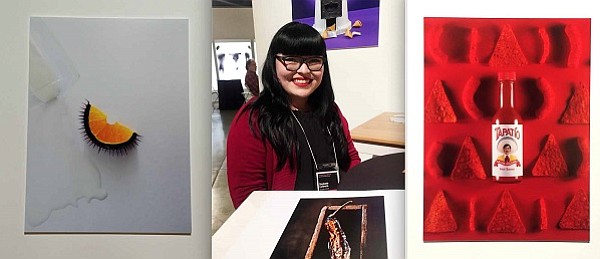 Food photography is Stephanie Contreras' specialty. Many of her images draw from her Mexican roots. The love of chilis and citrus fruits create the vibrant colors that pop in her photos. "A Clockwork Orange" movie inspired her for her orange slice image with an eyelash—bizarre yet graphic and beautiful!
Stories this photo appears in:

The ArtCenter College of Design in Pasadena, Calif., recently invited industry professionals--including photographers, art directors, gallery owners, photo producers, photo directors and stylists-- to review the portfolios of the graduating class of photography and imaging students.
By Estevan Ramos
December 19, 2016