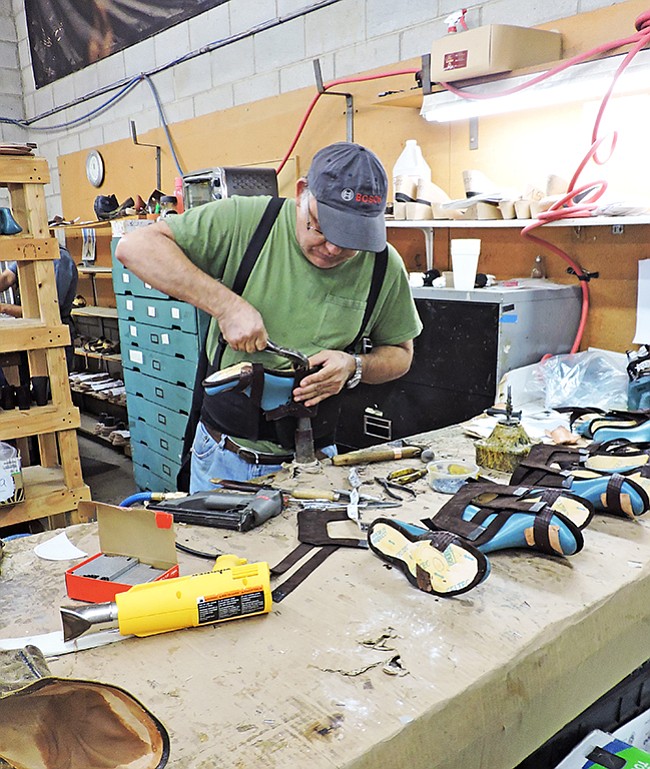 PRECISION WORK: According to Cordero, it takes 36 pairs of hands—or steps—to make one pair of shoes. In the designer's North Hollywood factory, 50 employees sculpted heels and wedges, mold leather sandals, tap hundreds of studs into cut pieces of leather, and hand-stretch lasts and hand-finish the trim. "Shoes are like architecture," she said. "It's such precise work."
Stories this photo appears in:

Calleen Cordero
"It takes 36 pairs of hands to make one shoe," says designer Calleen Cordero, who makes shoes and accessories by hand in her North Hollywood, Calif., factory.