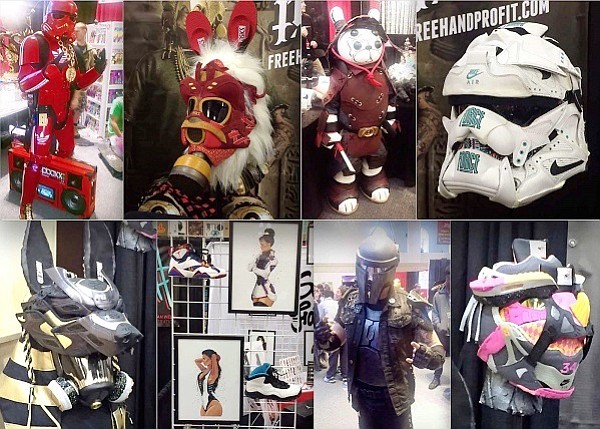 TRANSFORMERS: Unique is all I can say in some of the art expression here. Taking old athletic and trainer shoes and making in to amazing masks and head gear from "Freehand Profit," fusing fashion illustration to compliment high-top basketball trainers by "Sole Fatale" or wearing the complete look that looked like the old school "Transformers" TV series. The look takes a previous century into the future.

Stories this photo appears in:

DesignerCon, the annual design and art convention held at the Pasadena Convention Center in Pasadena, Calif., showcased more than 350 vendors and custom-design shops in the collectible toy and designer goods in the pop, urban and underground world.
By Estevan Ramos
November 24, 2016