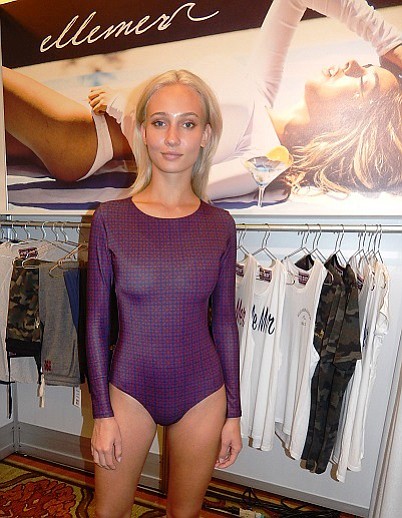 DIRECT FROM HAWAII: A model wears a long-sleeve one-piece suit from the new swimwear line Elle Mer, based in Maui.
Stories this photo appears in:

Swim Collective
Trim models swiveled from front to back to show off the newest bikinis and one-piece suits created by swimwear designers. Serious buyers on the hunt for the latest in poolside fashions crowded into booths as an explosion of colorful prints and solid colors ran across the ballroom that housed the latest Swim Collective in Huntington Beach, Calif.