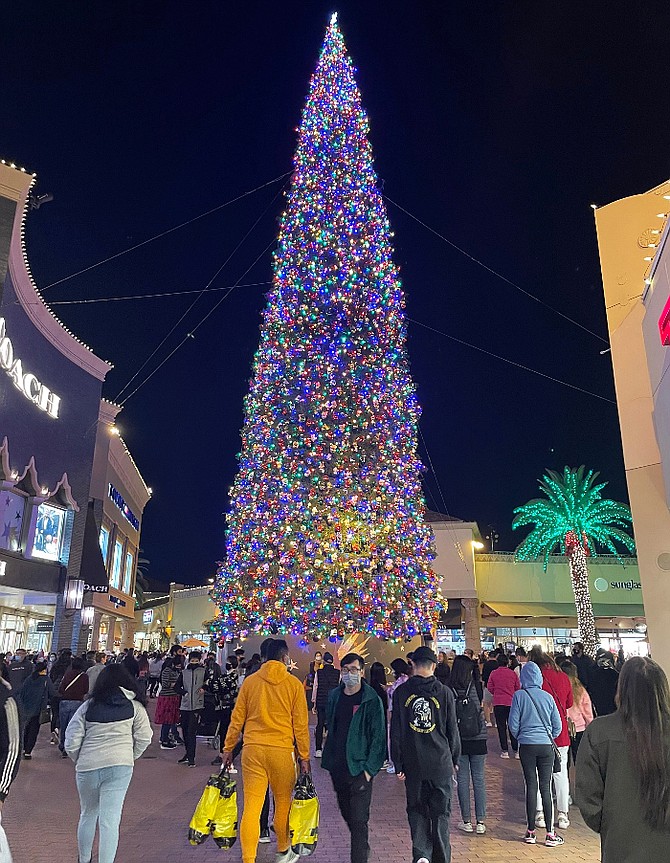 Shoppers took to The Citadel Outlets in Commerce, Calif., on Thanksgiving night to get an early start on their holiday shopping lists. Over half of the stores were open at 8 p.m. Thanksgiving night until 11 p.m. Friday night to provide a 27-hour experience for die-hard shoppers. Visitors were also able to admire California's largest freshly cut Christmas tree, which stands at 115 feet tall.
Stories this photo appears in:

2021 Holiday Retail
The 2021 holiday shopping season was predicted to break all sorts of sales records, with both online and in-store sales expected to increase significantly.