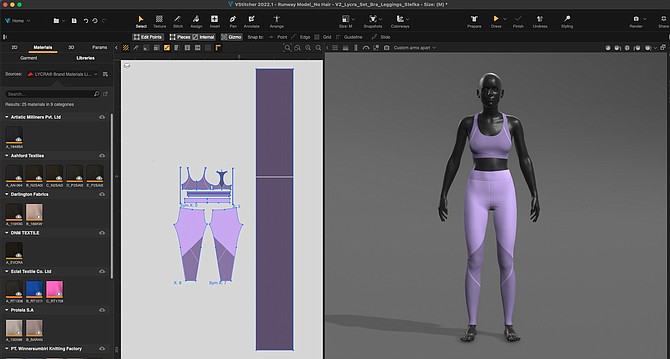 With the LYCRA partnership, Browzwear users can access a variety of LYCRA and COOLMAX fibers to reduce waste and keep materials in use longer. | Image courtesy of LYCRA
Stories this photo appears in:

Technology
When it comes to wearing clothes, one of the highest virtues is simplicity. When it comes to making them, it's efficiency. And now The LYCRA Company, the global textile giant, plans to make that a lot easier for designers thanks to a new partnership with Browzwear, a pioneer of 3D software for the apparel industry.
By Christian Chensvold, Contributing Writer
August 4, 2022