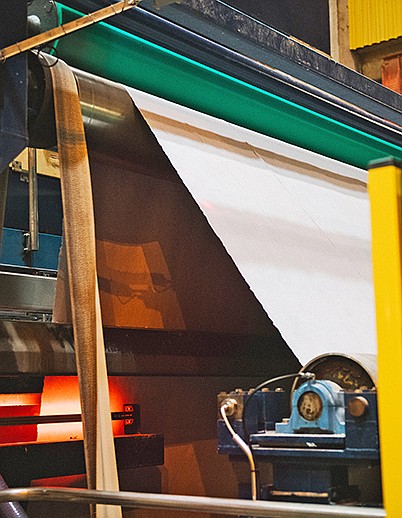 The making of Circulose starts by taking cellulose-rich textiles (above), chomping them up in a shredder, refining them further and using a crusher to make pulp, which looks like big sheets of paper (below). Renewcell then sells the Circulose to fiber producers.
Stories this photo appears in:

Pulp Friction
What is the future of fashion? No, not the next style but the actual process of making and selling it. Increasingly it's looking like a new paradigm based less on the fast and disposable and more on the durable and recyclable.
By Christian Chensvold, Contributing Writer
December 1, 2022