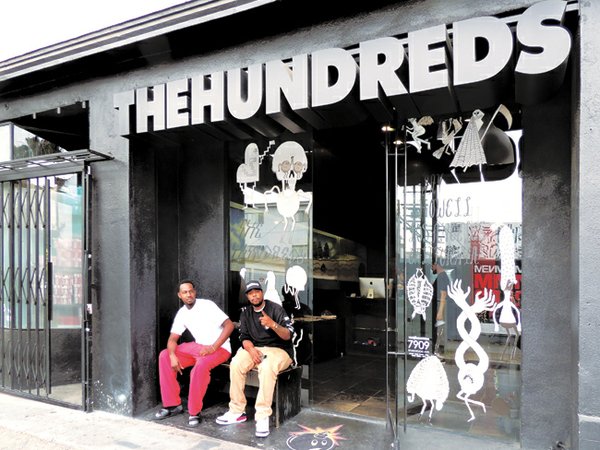 RETAIL
2013 Newsmaker: Fairfax Becomes Capital of Streetwear
Photo Gallery
Los Angeles' Fairfax Avenue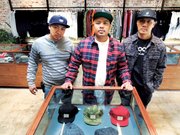 Los Angeles' Fairfax Avenue builds worldwide reputation as streetwear capital. Photos by Andrew Asch
Just a few years ago, Los Angeles' Fairfax Avenue was best known for Jewish delis, religious gift shops and thrift stores.
Canter's Deli and Schwartz's Bakery are still feeding multitudes of people, but the street experienced a change in character. It became the Rodeo Drive of streetwear, the hip-hop and skate-inspired youth fashion that is taking a higher profile at national retailers such as Tilly's, Pacific Sunwear and Zumiez.
Between Rosewood and Oakwood avenues, Fairfax became the address to the highest concentration of the world's top streetwear brands. New York, Tokyo and London do not have a single street where all of the top brands are located.
But on Fairfax, The Hundreds, Diamond Supply Co., Supreme and streetwear-friendly brands such as RVCA all run flagship stores. And more are being added. On Dec. 7, TheSeventhLetter opened a 5,000-square-foot flagship and art gallery on the street. (See related story, page 2.) Kayo Corp., a skate company headquartered in San Diego County, recently took over a former bank building on the corner of Fairfax and Rosewood. In September, Crooks & Castles opened a 3,000-square-foot flagship on the street.
Crooks & Castles co-founder Dennis Calvero said in a recent interview that it was crucial to have a presence on Fairfax if the brand wanted to be in the center of the streetwear game.
"Our customer is rooted to this block," he said.
Fairfax's fame is spreading. Streetwear obsessives from around the nation and the world visit Fairfax to see the latest from their favorite brands.
Expect Fairfax's streetwear to expand. TheSeventhLetter and gourmet burger joint Plan Check recently opened below the intersection of Fairfax and Oakwood. More shops and restaurants are expected to open below Oakwood. The upcoming boutiques are all expected to have a streetwear edge, said Adam Derry, founder of the ABDB brand-development agency and boutique, which is located on Fairfax. "A lot of things will happen," he promised for the street.
Previous coverage: Fairfax's Streetwear Cred Goes Global